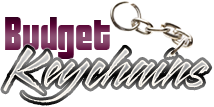 Bottle Opener Keychains – Great Gifts On a Budget
Posted by admin
Posted on June 30, 2022
Keychains are handy, sturdy, and attention-grabbing, which makes them brilliant marketing tools for all types of brand and businesses. Custom keychains create constant interaction with your brand  as long as they are being used. The practical value of keychain is evident and the benefits that businesses can get from them are surely impressive.
Why bottle opener Keychains
Long lasting
Keychains are durable and long lasting . By investing in these well retained , superior quality giveaways, marketers can enhance their brand Image and goodwill alike. The best part is that keychains never get replaced as long as they are in working condition. When you offer unique and  interesting multifunctional models like bottle opener keychains your recipients will get more reasons to be drawn towards your brand. More the utility, more will be the brand exposure and more will be the impressions that your brand on it will make.
Ideal Promotional Gifts
Custom bottle opener keychains may also serve as a perfect promotional merchandise or a gift for premium clients to stimulate sales and gain clients' trust. Handing out these items will help to keep your brand on top of their minds.
Higher Perceived Value
The dual utility of bottle opener keychains will ensure more value for your customers compared to an ordinary keychain with just one functional feature. Moreover, this item is unique and can easily be branded with logo too. This in turn will ensure  better brand recognition and improved brand image. In a way, the company helps to enhance the everyday life of consumers.
Fully customizable
Customizing keychains will help your brand gain a higher competitive advantage over others. Unique and visually appealing, it will certainly gain the attention of many users and ultimately increase profit.
 High utility
Bottle opener Keychains are far more than a keytag!  These days when, people give  more attention to the ease of use of a product, handouts like bottle opener keychains will score a perfect 10.  These logo keychains will bring convenience to one's life and make party hours interesting and hassle free. When brands consider highly practical handouts like customized keychains, they will feel appreciated and special. This in turn will give them a great reason for them to patronize your brand.
Added convenience
Best of all, this design will allow for more convenience to your recipients as they do not need to bring an opener wherever they go. Thus, the practicality of the product design will indeed be desired by many consumers.
To sum up, if you are looking for handouts that your customers may need the most, look no further than custom Keychains.