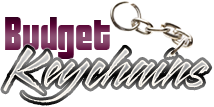 Custom Leather keychains for Legal Services and Law Firms
Posted by admin
Posted on November 11, 2019
The legal industry has a major influence over both individuals and businesses. Everyone needs the services of a lawyer at some point in their life. Law is an area that needs expertise. Logical thinking  and incredible hands-on training.
Law firms will find classic custom gifts like leather keychains a great way to keep their message in front of their existing clients and attract future leads as well.  Make use of the imprint space to highlight your specialty area like criminal law, family law, intellectual property law and much more to keep your message right in front of your audience.
Highly competitive and lucrative, legal services niche attract many small businesses into this field every year.  To stand out in this field and highlight your acumen, you need custom gifts that will enjoy a high retention.  Leather keychains will tick the boxes of a perfect handout at unbeatable prices.
Every time your clients carry these luxurious keychains in hand, they will double up as walking billboards for your business. Just imagine the attention these keychains garner, every day. Someone who needs legal assistance may naturally be inclined to ask more about your business to your recipients. Result- Word of mouth publicity!
Here are some imprinted keychain models that make a great place for your brand.
 Metal/ Simulated Leather Keychains – Silver/ Black: These elegant keychains will make a perfect corporate gifts and holiday season handout for your customers and regular promotional events. It can be used as a great individual gift or a combo gift. Get your message and logo laser engraved to gain easy attention.
Leather Key Fobs: Leather gets better with age and lasts long. This is the primary reason why people retain these tokens for a long time to come. Offered in the classic color choices of black and brown, these keychains have an impressive imprint space for you to park your message either in the front or back. These smooth and stylish keyrings detaches effortlessly for garages and valet parking. They will be packed in a high-quality gift box for a superb brand impression.
Leather Accent Keychains: Made of genuine full grain leather, these keychains stand out for its Silver hardware, color accented sides and stitching. Offered in various color combinations these promo items will make great tokens of reminders for your message.
Are you planning to use these keychains as your custom gifts? Share your thoughts.
Share and Enjoy