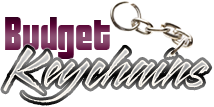 Nothing Can Match Custom Keychains As Budget Holiday Gifts
Posted by admin
Posted on November 15, 2018
The holiday season is on and it makes a perfect time for everyone to find the latest and the best gift ideas. If you are looking for a holiday gift on a budget that everyone will enjoy, consider buying personalized key chains. Unique and interesting, these logo items are suitable for everyone irrespective of age or gender differences.
Thanksgiving is an occasion for you to buy gifts for everyone in your family, business, friends' circles or anyone else that may be on your "nice" list this year!  Personalized keychains also make great souvenirs and keepsakes apart from being functional gifts.
Custom keychains are available in a range of sizes, designs, colors, and themes, which makes it easy for you to find something special for everyone. Customize it with your brand, message or artwork to make a tangible reminder of your brand and create memories that will be special to your recipients. With personalized key chains you can buy more for less thanks to its low sticker price and bulk order deals!
In this special season of giving, everyone will appreciate getting gifts that are useful like keychains. Keys are one of the most misplaced items in every household and random reports show that most people spend around half their productive time searching for missing items.  By handing out daily use items like keychains that everyone needs, you can make it easy for your recipients to stay organized and keep their keys safe.
The best part about custom key chains is that you can buy an appropriate keychain for everyone based on things they like, their age, gender, and so on. For instance a soccer ball shaped keychains might be a perfect choice for a young sports enthusiast while a classic leather keychain might suit a mature businessman.  Options are truly yours when you are using custom keychains as your promotional items.
These pint sized keychains hold tremendous potential as promotional items. Still on fence? Here are a few random suggestions of the best ways to include custom keychains in your promotional mix. Get started on a sure footing with these handy tips.
As mailer items:  Light weight and unbreakable, keychains make great items for mailer campaigns as you can send a great gift item to everyone in your list without adding up to the postage expenses. The best part is that these delightful handouts will never fail to impress your audience in this age of online gifts when they get a tangible and personal gift delivered into their mail box.
As store promotional items: Holiday season is a great time to announce discount sales or grand openings. These imprinted keychains will make great gifts to get across the message and to drive more footfalls into your stores.
As fund raising items: In this season of giving, if you are looking for a fund raising item for non profits and charity organizations in your community, keychains will make a great choice for fund raising events.
How do you plan to use custom keychains as your promotional items? Share your thoughts with us in our facebook page
Share and Enjoy