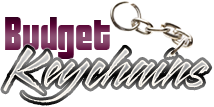 The Best Ways To Use Imprinted Keychains This Holiday Season
Posted by admin
Posted on November 15, 2018
Custom keychains may be ubiquitous items that may not fit the conventional bills of a holiday gift of an average Joe. However, on a closer look, you will indeed be surprised to see the incredible popularity and potential of these daily use items. Offered in countless models and color choices, imprinted keychains meet the budgets of everyone, which further enhances its appeal.
Personalized keychains are well suited for promoting all types of events and businesses because keychains are something everyone needs irrespective of their age or gender differences. Customize these with your message or artwork to turn it into a moving piece of advertisement for your event.
Here are some interesting ways to use custom keychains in various events
As party favors
Keychains will make great wedding favors, party gifts and holiday season appreciation handouts. Light weight and easy to store and distribute, these can be used as mailer gifts as well. The best part is that keychains are available in a range of interesting models that makes it easy for you to choose an item that matches the theme of the event. For instance, heart shaped keychains will make great wedding favors while flashlight keychains will make perfect options as employee gifts.
The best way to narrow down your promotional key chains is to spare a thought at the nature of event.  If you wish to employ custom keychains as handouts during wedding receptions and birthday parties, you can consider interesting models like bottle opener keychains, which will get used more than ordinary keychains. Every time your recipients use these logo items as promotional items, they will be reminded of the great time they had during your event.  Your family and friends feel blessed to get a delightful keepsake of the day that will keep your loved ones closer to you.
As tradeshow handouts
The unbeatable price advantage of keychains will make them well suited for mass events like tradeshows. Businesses that handout gifts will have a bigger attendance and customer engagement than those that do not use tradeshow swag. Freebies go a long way in driving the tradeshow crowd and enhancing the popularity of your tradeshow booth. Everyone will love to know more about your company when you hand out gifts that will win the favor of the people. Make these handouts more popular and unique by imprinting your brand and message.
Awareness campaigns
Eco-friendly key chains will make great handouts for awareness campaigns as they highlight your social commitment and leave a positive impression in the minds of your audience. Reports show that customers will develop a positive impression about companies that adopt a responsible way of promotion than brands that are focused only on their profits.
Have you used custom keychains as your marketing ingredients? Do share your feedback with us at our facebook page to join the conversation.
Share and Enjoy