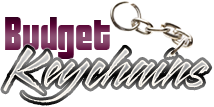 Marketing With Custom Keychains- A guide
Posted by admin
Posted on January 3, 2022
Most companies adopt the most trending marketing strategies and custom giveaways to update themselves and stand out in the competition.
Are you also looking for an advertising technique that will help you draw more customers and engage the audience with your message? Then , choose popular handouts like custom keychains. It will go a long way for businesses to survive the competition.
Promotional products like keychains are an easy and cost effective way to promote your business. These everyday staples will surely give you more exposure than any other marketing can do. Small products like keychains that are easy to distribute in all types or events typically bring larger brand exposure.
Budget friendly
Custom keychains are budget friendly giveaways that will fit the budget of every business niche . Buying keychains in bulk will cost marketers next to nothing. So, if you are planning a low budget promotion or mass events like trade shows, look no further than keychains.
Easy to customize
 Customized keychains are available in different colors and sizes. So,  it can be designed according to your business demand and branding theme.  From interesting models like flashlight keychains that are ideal for emergency use to party favorites like bottle opener keychains and classic models like laser engraved metal Keychains, there is something for every need in custom Keychains.
Ideal as business gifts and party favors alike
Keychains are one of the very few handouts that can fit the bills of both a business gift and personal gift. So, whether you wish to use printed keychains as wedding favors or employee gifts, these logo items will make lives easier for the recipients and brighten up everyone's day. Your prospects will indeed feel happy to have a keepsake that will capture such a good some time for posterity.
High visibility
Keychains never remain hidden or stay out from public gaze. Whether it is hanging from the car key slot, lying on the table or dangling from the backpack straps, keychains enjoy high visibility. Your logo and message imprinted on the premium imprint space will get the attention of numerous people every time your recipients use these keytags.
Keychains will help you to get noticed by maximum people for a long time on one time investment. Some young adults even use these logo items as status symbols or to highlight their hobbies or social affiliations. For instance, a soccer ball shaped keychains will tell the world outside of their passion for the game of soccer.
What makes Keychains your favorite marketing tools? Share your ideas with us on our facebook page.