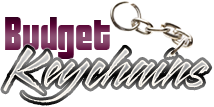 How keychains Boost Branding Potential
Posted by admin
Posted on January 4, 2022
Keychains are something everyone needs in their daily lives.
Even in  today's robotic world, most people prefer these old fashioned keytags, to keep their keys safe and accessible. It is the biggest proof of the incredible popularity that keychains enjoy. So, if you are planning to use custom keychains to build your brand visibility  while engaging the audience, this post will be useful for you.
Here are some of the unbeatable advantages that these ubiquitous items of keychains enjoy
Enhances Brand recognition
Brand recognition happens when clients can identify your business whenever they see your logo. Unique models like floating keychains  or bottle opener keychains help consumers to remember your company. So, when you distribute them, a staggering fraction of over 89% of consumers will remember you for up to 24 months.
Logo Keychains will surely remain in their homes and offices for a long time as your  brand reminders . Thus, the next time they see your logo, they will immediately recall your product and your business.
Budget friendly yet effective marketing strategy
Keychains are budget friendly and well within the reach of all budget groups. It will help you achieve the marketing goals by getting your message across to a mass audience. Low in cost yet high in utility, custom keychains will indeed  enhance your brand popularity  during mass events. In mega business events like trade shows attended by a large audience you need cost effective yet popular handouts like keychains to impress the attendees and drive footfalls to your booth.
Keychains will indeed make a great gift choice for the ice breaking moment and to pique curiosity in the minds of the prospects. Even if they may not become your customer instantly, it will surely familiarize them with your brand. The best part is that you are sending them home  with your message, in addition, every time they use these trendy keychains, your brand will  get a wider exposure  and better recall. 
Great value for your investment
Keychains offer great value for investment thanks to its high utility and long retention. Your recipients will continue to use it for a long time while your brand makes valuable impressions.
A smart alternative for business cards
Promotional keychains will function the same way as your business cards  by  getting your contact details right in the hands of the audience. Whenever you distribute these giveaways, you're introducing your business to potential clients. Add your logo and contact information on these logo items to make it a reference item for your  clients- just like business cards. You can even print QR codes on Keychains to use it in social media campaigns and   discount promotions.
Have a better idea to use keychains as promotional giveaways? Share with us on our facebook page