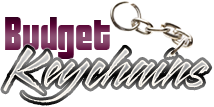 Make Your Brand Part Of The Outdoor Fashion Style With Custom Keychains
Posted by admin
Posted on May 18, 2021
Everyone has Keychains in their possession to keep their valuable keys safe and prevent the risk of these getting lost. With so many different models of key chains on offer, your recipients will simply love to get one for free anytime simply because of the design and interesting add-on features!
Custom branded key chains will easily suit all business needs, thanks to its incredibly utility and high perceived value. However, did you know that keychains can enhance the outdoor fashion statement? For instance, whistle key chains are ideal for camping trips, while a tape measure key chain is  a super useful promotional tool for builders. Bottle opener keychains will make the life of any party while these delightful house- shaped key chains will drive home the message of your real estate business with ease.
Carabiner models that are suitable for not only keys but bags, zips and even pencil and pen cases are one of the top selling models that are hard to ignore! Flashlight Keychains not just keep the keys safe but make your recipients feel safe on the dark roads. We even have  multitool keychains that will have come handy for minor repairs and fixes.
Banded key chains are great for use anywhere and will have your message displayed all through the day! The sheer multitude of imprint options of Keychains will further enhance the value of Keychains as promo items. From screen printing, to pad printing, embossing and laser engraving- you can choose from a wide range of imprint options that will meet your promotional needs and the preferences of the target audience.
Offered in a wide range of materials like plastic, acrylic, metal and leather, keychains offer something special for everyone. The incredible color choices will make it easy for you to match with your corporate colors or theme as well.
Let's be frank about it. Keychains are a great product to have as these are practical, easily portable and above all can be printed on with your logo to ensure your brand gets noticed! The extensive range of the branded Keychains will help you keep your message in plain view of the audience and evoke curiosity among anyone who sees it.
Your recipients will carry it wherever they go, making valuable impressions and make even make an interesting talking topic among their friends.  Make use of the strategic branding space to show off show off your brand get the right type of attention!
How are you planning to use custom keychains in your promotions? Share your thoughts with us on our facebook page