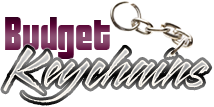 Bring Your Prospects Together with Branded Keychains
Posted by admin
Posted on May 19, 2021
Bespoke Keychains highlight your positive brand image that your audience may tend to forget while making their lives easier and organized. No matter whether your clients are on their way to office or getting together for a party, Keychains will keep your message right in front of them and make them feel united.
From elegant metal Keychains and leather keychains to innovative models like USB keychains or bottle opener Keychains, these promotional products are ideal for all types of businesses right from bars and hotels to realtor business or tech trade shows. Custom keychains will never look out of place.The best part is that your message will get the eyes of everyone in the group which in turn will set off word of mouth publicity.
The diverse imprint options like pad printing, embossing or laser engraving will help you position your message exactly the way you fancy. Combo models like flash light keychains or tapemeasure keychains make handy gift choices. Imprinted Keychains are one of the most professional, yet cost effective ways to really make your business look apart.
Make use of the high visibility imprint space to get your message and artwork standout to grab easy attention of everyone around.The trump card of keychains is its incredible portability as your recipients will carry these logo items wherever they go. So, just imagine the exposure your brand will get in tubes, trams and in crowded malls and supermarkets!
A stylish Keychain often makes a style statement for the users that they like to show off. So, make sure to choose uniquely shaped and colored Keychains that make innovative handouts that will be hard to miss.
Extremely durable, logo keychains can be printed on full color or laser engraved to make perfect handouts for clients, customers or employees. Light weight and easy to distribute custom keychains will spread your brand awareness consistently by increasing the number of visuals contacts with your brand.
Interesting models like LED Keychains will definitely get people talking, further drawing attention to your brand! Laser pointer keychains are used all the time at power point presentation and meetings.  If you are looking for a classic business gift for your clients and employees Keychains are a great choice as your recipients are sure to use these everyday which in turn will provide a long lasting marketing campaign for your business.
Keychains are available in different shapes and colors which can be printed in a variety to ways to suit your taste.Therefore, it only makes sense that the keychains are branded well so that these will make your brand part of everyday life of your audience.
How do you plan to use custom Keychains your promotional swag? Share your ideas with us on our facebook page.