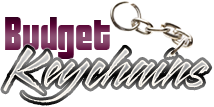 Leave a Lasting Statement with Budget Friendly Custom Keychains
Posted by admin
Posted on August 23, 2021
Ever fancied to have a low cost handout to promote your brand, impress your audience and above all help you gain a fair amount of market share?  If yes, custom keychains could well be a great choice.  Being budget friendly does not mean that custom keychains are low quality or tacky.  Offered in various classic and contemporary  models, Keychains will fit every promotional plan with ease. The low initial cost of Keychains will ensure substantial savings to your business in the long run.
There are many ways budget friendly Keychains can help you save money. Apart from the low initial cost, they do not require you to pay any ad space to be seen or involve any maintenance or renewal charges. The best part is that  every time people use these items, they would become the best brand advocates by advertising your business for free.
Show your clients and customers that you care about them by giving  handouts like Keychains that they can use. People are more likely to remember your brand imprinted on high utility items. The more the engagement with your business the more will be their brand awareness.
The low cost advantage of Keychains makes it a perfect choice for mass events like trade shows or mailer campaign. The more the number of people gets these branded items the more will be your brand visibility in the market. So, if you are looking for a cost effective promotional strategy to conquer your market segment, imprinted Keychains will make a good choice.
Passive but effective
The best part of promotional products like printed Keychains is that these are subtle and non- intrusive while being effective in displaying your brand front and center. Practical promotional products don't interrupt people as they carry out their daily activities or enjoy their holidays though it will remain as a strong brand reminder in plain sight of the audience. In fact, promotional products such as Keychains help consumers and add value to their lives, which make these more likable!
Tangible
A strong reason why branded giveaways still have an impact in business world is that these are tangible and hence more effective compared to digital advertising tools! Unlike conventional or online ads, custom Keychains  are used repeatedly, thereby increasing your brand's exposure. Studies show that many people hold on to custom keychains for a long time thanks to its durability and functionality. So, you can easily think of the impressions that Keychains can make at one time investment!
Did you find this post informative? Be the first to share and spread the word.