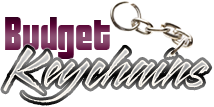 Key Chains Will Never Trail In Popularity As Promotional Gifts- Know Why
Posted by admin
Posted on July 5, 2016
Key Chain is one of the most popular promotional gifts that are well accepted by masses and the best part is that old key rings are almost always replaced by new ones. Custom Keychains are well suited for mass promotional events like tradeshows and mass mailer campaigns as a handy pair of keychains will never fail to stir up the interest among the recipients. People even ask for an extra pair of keychains as they know how functional these ubiquitous items can be in their daily lives. Attractive and novel, keychains are always in use as the recipients will surely love to show off these logo items to everyone around. Apart from keeping their keys well organized, these logo items will also double up as quirky embellishments on wallets, bags and purses.
Key Chains make interesting talking topics
A great looking keychain makes an interesting talking topic at parties and picnics as these will never fail to grab the attention of people around. Available in a range of models and price rates, marketers can easily choose a model that suits their needs. Imprint your logo and message on these to impress your recipients. Every time these keychains grace their desk drawers, cars, or house doors, the message imprinted on these will immediately grab the attention of everyone around.
Keychains are available in various materials like metal and plastic among others. Imprint your logo and message on these keychains to keep your customers reminded of your brand. The best part is that you can add up to the functional features of keychains by using multitool keychains that incorporates various other features like flashlights, bottle openers, tape measures and whistle among others. Imprint your logo and message in an interesting and inspiring manner to catch the attention of new users.
Carabiner Key Rings
Another popular keychain model to consider is carabiner keychain that will let the users attach the keychains to their trousers or bags. Make sure to choose superior quality items as cutting cost should not compromise the quality. There is nothing bad than handing out a low quality keychain that cannot stand the daily grinds of your recipients.
Luggage tags: Add the much desired portability to your brand by imprinting it on these luggage tags. Every time your recipients are on the move, the message and logo imprinted on these will grab the attention of the world outside in an impressive and overwhelming manner.
Browse our collection of keychains and choose the one that suits your needs.