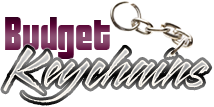 Check Out These Multitool Keychains For A Value Added Brand Promotion
Posted by admin
Posted on July 11, 2016
Keychains have a long legacy as budget friendly promotional items. These highly functional daily use items will not just keep the keys safe but will also make a style statement that nobody can resist. We have a range of logo imprinted keychains that offer something special for everyone. Customize these with your brand and message and see how your brand becomes the talk of the town in no time.
We have rounded up a few multitool keychains that will ensure more value for your recipients and possibly a higher retention and usage.
Screwdriver toolset keychains Custom screwdriver tool set keychain is a perfect tool to have in your campaigning. Bearing a strong key holder and a screwdriver tool set, this token can be easily managed over backpacks, belt loops, bags or pockets among others. It can be included in safety tool kits or carried regularly as keychains.
Bottle opener keychains These bottle opener key chains with LED light makes a fun promotional gift to especially grab the attention of the youth. The bottle opener helps to nip of tops of bottles /cans, while the key holder can be used for managing keys and LED can be used for finding things or lighting up small spaces within homes or outdoors. It makes a great imprinted gift for conventions and tradeshows.
Compass and thermometer keychains: Your recipients will find this keytag their navigator in times of need! This multipurpose token is loved by people because it allows them to judge direction, check temperature and secure their keys. These make great options for promoting self defense classes, martial art practices, pharmacies, gymnasiums, adventure clubs, travel agencies and many more. If you thought keychains as nondescript metal loops that can only carry keys, you will be in for a surprise with these crowd pleasers!
Golf tee keychains This keychain cannot just keep your keys secured but will double up as ball markers. Great for promoting golf leagues, sports events and as a wonderful gift item during golf weekends or store purchases, these keychains enjoy perennial popularity in promotional circuits.
LED Flashlight Tool With Light & Screwdriver Keychains Personalized LED flashlight tool keychain with light & screwdriver is an ideal gifting choice for marketers who have been striving hard to boost their brand values with one time investment. Bearing a reliable light source, keychain, & screwdriver, this token becomes a must-have in emergency and travel kits. It is perfect for outdoorsy people, mechanics, campers, hikers, bikers and everyone who remains out of home for long time.
Studies show that the popularity of promotional gifts go up with utility and by packing more features into keychains, you can ensure a better brand exposure for you on these imprinted giveaways.