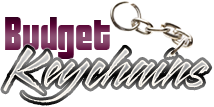 Know how Printed Keychains Make Mini Billboards For Your Business
Posted by admin
Posted on February 13, 2023
Keychains are everywhere. So if you have been wondering on how these logo giveaways can be of use to your branding, this post will surely unveil a few interesting points.
Easy to distribute
The best thing about custom keychains is they are easily transportable and distribute among your audience. Potential customers can easily carry keychains in their pocket or purse. Marketers can even send keychains along with their promotional mailers . They are light weight and will easily fit in an envelope, which makes it easy to mail out to a multitude of customers.
Durability
Keychains tend to stand the test of time as they will withstand the rough and tumble of everyday use. Moreover, your recipients are less likely to discard these simply because they attach their important keys to it. In addition, most people seldom replace their favorite keychains as they develop a affinity towards it after a while. Thus your custom keychains can last a long time in your customer's home or business.
Useful
Keychains  are also extremely useful; everyone needs it to hold their keys while also serving as accessories and adornments . For some people, keychains even make great collectibles that they love to show off. These giveaways that have a great purpose in your customer's day to day life is much more likely to stick around. Further, your contact details will be on hand whenever your customers needs your services.
Great Advertising at low costs
Keychains will also fit every advertising budget no matter how big or small it is. In custom keychains, you have a promotional item that your customers will actually find useful. Every time they use these keytags, you'll be getting free advertising. Just think of the impressions your brand on these keytags will make as they carry around these keytags.   So, your custom keychains will double up as billboards that will create countless impressions for your brand all though its shelf life. The best part is that it doesn't involve repeat investment or promotional effort as well.
Incredible Customization
Keychains have a high visibility imprint space where you can place your logo, message, artwork or something more. You can even include your corporate colors to make it reflect to your brand. Choose from a wide range of interesting shapes of keytags that will match the theme of your promotions. For instance, if you are promoting a sports league, base ball or soccer shaped stress reliever keychains will be a great choice. These unique shapes grab easy attention of your customers. With so many customizing options, you can be sure to get the product you need to fit your business needs.
Custom keychains can be so much more than just business cards. It will take your message far and wide to make your logo the talk of the town.  The best part is that even when business cards and other conventional ads like press or TV ads are forgotten about, custom keychains will continue to make impressions.
Logo keychains also make excellent handouts for your existing clients and new prospects alike. If your business already has a solid base of regular customers, keychains make a great handout to show let them show off their support. No matter how you look at it keychains are a great way to promote your business.
Get started by exploring our complete line of custom keychains to unlock a successful brand promotion.