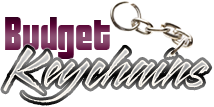 How Custom Keychains Drive Up Your Brand Visibility
Posted by admin
Posted on February 14, 2023
Though marketing has become increasingly digital, traditional handouts like custom keychains still continue to be an eye-catching way to connect with your customers in a tangible way. You can customize keychains in creative ways to boost your brand's visibility and engagement with the audience.
Handouts that are practical like keychains will enhance direct interactions  of your clients with your message. So, you cant go wrong with these high-quality, logo items. Creating an emotional connection in your clients is a proven way to increase their loyalty to your brand. Keychains are ideal for this purpose since everyone cherish positive memories of using keychains in their everyday lives.
Keychains evoke nostalgic memories of simpler times
Keychains evoke a feeling of safety and reassurance and have a great relevance in our lives even in today's  digital world of keyless security. As a result, many people still feel  happy when they get these handouts
Keychains can make a statement
Don't limit yourself to just advertising your brand while using custom keychains Instead, make it value added and aesthetically appealing by placing an artwork , a tagline or something more that will complement your branding theme. For instance, a dentist office can get a reminder message of dental check up imprinted on keychains before handing these out to the prospects.
Custom keychains announce a personal endorsement
People are more likely to accept brand recommendations from those they know. So, every time they see some of their friends carrying your branded keychains it will be an inspiration for them to know more about your business. Custom keychains thus make explicit endorsements for your company thanks to its high visibility and portability. Plus, every time they use it they will have a positive impression about your brand.
Keychains are affordable
Businesses spend a lot of resources for advertising. So, it is safe to invest in proven methods like promotional giveaways. It will make a popular interactive advertising method that is affordable!
Something special for everyone
Keychains are no longer plain and boring,. Today, it is available in a wide range of interesting models like multifunctional bottle opener keychains and flashlight keychains. In addition, you can also choose from novelty keychains or those in various themes like sports or animals to complement your branding. No matter how you go about it, keychains will offer a lot of interesting options.
Universal
Marketers can match any promotional theme with keytags customized in multiple ways. They are also available in various material choices, which makes it perfect for all your marketing needs.
Keychains double up as business cards
If you wish that your contact information wont get in the shuffle, keychains will make a fun and effective option! Every time your recipients use these interesting giveaways they will be reminded of your brand. Plus, as they carry the most important keys of their home or office, it is highly unlikely that your keychains will ever be misplaced. Moreover, keytags will stay always in plain view of the audience , which in turn will give your brand the much needed visibility as well.
Interested to make custom keychains your promotional merchandise? Browse our collection to get started.