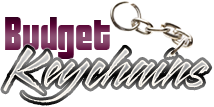 Keychains Make Popular Thank You Gifts for Small Businesses
Posted by admin
Posted on October 4, 2022
Thank You gifts and appreciation giveaways have a great role to play in branding events and promotions. Businesses can show that they care for the employees, add a personal touch to their branding and above all create an emotional connection with the audience. Small businesses with a modest budget, will find cost effective handouts like custom keychains a great choice to consider.
 Why keychains
Highlight your brand identity
Popular promotional items like custom keychains offer an opportunity for your company to share its brand identity with their recipients. Customize it to attract easy attention of people. keychains are indeed something everyone will love to get thanks to its high utility value.
Choose from a wide range of models and shapes, to make an engaging promotional item which will evoke positive curiosity from customers. This in turn will make your prospects more receptive to purchasing your products or services.
Increase consumer confidence in your small business.
Classic giveaways like keychains will highlight your professional identity, which in turn will improve consumer confidence. For small businesses wishing to highlight professionalism, custom keychains will make a great choice.  It will project their brand as reliable, which in turn will make people feel confident when buying from them.
Perceived value
Moreover, practical handouts like keychains will make your brand friendlier; and will increase the perceived value of your services and enhance the customer experience. Marketers can also incorporate custom keychains in their promotions, regardless of their business type.
Consider your promotional goals
Besides, keychains are easy to customize and will offer you a  great opportunity to  gain branding exposure in the long run. Promotional keychains will bring your company closer to  your branding goals like increased awareness or higher sales. By investing in every day promotional items like keychains, your brand will be easier to find.
When you have portable handouts like keychains that your recipients will carry wherever they go, your brand will be much easier to find. Every time your recipients carry these keychains to work, on the move or even to parties, everyone would will surely be excited to know more about your brand. People may even gravitate towards your brand at trade shows and business events. You can even imprint QR code or URL on keychains to make it easy for your customers to connect with you online even after the event. It will also ensure long term branding effect at one time investment.
Enhance employee morale
Further, Thank you gifts are not just for clients and business associates. It will also make a great way for you to show that you care for your employees and enhance their morale. Keychains will definitely make lives easier by helping them get over their woes of missing keys .
Besides, happy employees will not just perform better and be more brand loyal. They will even double up as your biggest brand advocates by promoting your message wherever they go.  They will even talk about it in their friends circles, to make the much desired word of mouth publicity for your brand. Thus, by investing in promotional keychains,  you get long term brand enhancement

How have promotional keychains benefited your company? Share your thoughts with us on our comments section.