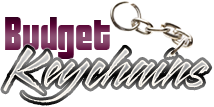 All Season Merchandise of Custom Keychains
Posted by admin
Posted on May 10, 2022
For marketers that wish to reach out to their clients and reinforce their brand message all round the year need popular giveaways like custom keychains. Keychains are not influenced by seasonal trends or fashion traits and will remain within easy reach a of their clients as tangible brand reminders. Though keytags may be ordinary custom giveaways, the high utility of keychains still continues to  make it a popular choice.
 What Do people Love About  Custom keychains ?
Top-Notch Quality
Made from various material choices, keychains remain top trending accessories that people reach out to many times every day. Apart from being functional, keychains also double up as fashion accessories, handy multi tools or even collectibles. What's more incredible about these branded keychains  is their long shelf life.
Incredible choices
Keychains are not just plain and boring anymore. These are available in a wide range of interesting models that will complement the branding theme. From sleek and sturdy models like metal keychains to casual plastic keychains and novelty keychains,  you will find a lot of models in custom keychain collection. These trendy and brightly hued keychains will definitely make  a great addition to any home or office.
You can even ensure more utility to the customers by handing out multifunctional models like bottle opener keychains or flashlight keychains among others. More the utility better will be the chances for the audience to use it more often, which means your message, will get a wider exposure than you imagined. For instance, every time your clients use bottle opener keychains to pop the top of bottles or carry keys, your brand logo will stay in plain view of the world outside. These interesting models will even make a great talking topic among people around.
Word of mouth publicity
In addition, keychains always remain in plain sight of the audience and will never remain hidden in closets and drawers. The high visibility is indeed the trump card of printed keychains.  Interestingly a well customized keychains is the biggest crowd magnet as it evokes interest in their minds and even inspire them to talk about your brand. Thus your brand will get the ultimate word of mouth publicity.
Your message will never be missed
Custom keychains branded with your brand will also connect easily with your target audience. Your logo on the high visibility imprint space of keychains will indeed get a lot of attention and appreciation. Add a unique artwork and tagline to make it more desirable.
How do you think custom keychains will boost your brand visibility? Share your ideas with us