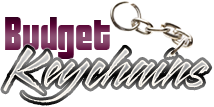 Keychains Enhance Your Brand Positioning
Posted by admin
Posted on May 11, 2022
If you are on the lookout for a simple yet effective way to boost your brand positioning, custom Keychains will be a great choice. Ideal as mailer items, promotional giveaways, team spirit swag and more, keychains come in various colors and designs as well.
Customize these logo items with your brand and message to make your recipients curious to know more about your brand. More importantly, these everyday items will indeed have a positive impact in their brand positioning. A unique message and artwork will offer something  to your recipients that your  competitors do not have. This in turn will create a fine impression in the minds of their customers.
Visibility
Custom keychains are a convenient and unique way to advertise your brand. As customers use these logo items, your brand will be displayed to a broader audience even outside the shop. Customers will carry your brand wherever they go and will even make it a talking topic in their circles.
Portable
Moreover, keychains enjoy incredible portability that will allows users to carry it wherever they go. More people can see your brand, which in turn will arouse curiosity and motivate people to buy your product/service or support your cause.
As incentives
Free custom gifts will motivate customers to buy your products because they know they will get something in return. Keychains are something customers will use every day and by handing out these logo keychains you can reward shoppers while positioning your brand in a better light. Thus your logo will be  their go-to brand in the long run.
Awesome Designs
keychains are available in various colors and designs that will surely pique the interest of their target audience.
Great Packaging
Keychians offered in gift boxes will make premium gifts for your clients and employees. These elegant packaging keeps the products safe and protected from elements would make better impression on customers.
Extends Brand Exposure
Keychains remain out and about in crowded places like hotels, airports and public transport. With that said, branded Keychains not only help customers to identify and locate their bags, but they also extend the company's visibility in places with high human traffic. Thus your brand will gain both  local and international exposure without having to pay extra.
Summing up
Custom Keychains are effective and attention-grabbing alike. In terms of practicality and functionality, Keychains will surely find utility in the hands of their customers and will improve customers' perception of them.
So are you ready to get your brand out there by making custom Keychains as your marketing tools? Get started by exploring our complete line of these custom giveaways.