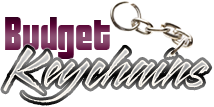 Keychains as Business Convention Gifts
Posted by admin
Posted on April 13, 2022
Annual business events and trade shows make a great spring board for businesses to highlight their brand , make new leads and above all network. Businesses can get ahead of their competition by passing out promotional merchandise like key tags.
Available in a wide range of interesting models and colors , custom keychains come in a variety of sizes and colors. Choose a corporate color that will brighten your logo, or represent your brand to others the best way. These high utility handouts printed with your brand and message will get your audience think of your organization long after the convention ends.
Here are some interesting multifunctional models that will impress the audience and enhance the footfalls of your booth .
Bottle opener keychains
Announce the world about your product launch or business event with popular  handouts like bottle opener keychains. Easy to carry around and visually appealing,  keychains can enhance holiday fun and  make lives easier. In addition, these keychains are also available in various shapes that will double up as collectibles.  Every time your trade show attendees use it as keychains or bottle opener,  your message will also easily stand out.
Flashlight keychains
If you are planning an outdoor event, consider high utility models like flashlight keychains that will light up their way These high functional keytags will get an incredible utility in countless scenarios where a   grab on the go light might prove itself useful. It's also a simple  and budget friendly way to enhance  your branding, while giving your prospects something they'll be able to use over and over again.
These multifunctional keychains with special features will indeed stand out from the pack, and will make it more distinct from other types. Thus, these logo items will keeps their focus on your brand on the keytag as a part of the user's interactions.
Tapemeasure keychain
Tapemeasure keychain is another interesting model to consider. If you are looking for a handout to promote your furniture store, look no further than these custom giveaways. It is a smart way to get across your message right into the hands of the audience. Everyone needs keychains for their home and office. So, it will make a great handout to promote your brand and draw your audience closer to your brand. Keychains will make good investments to boost your brand.
Need more? Reach out to our team to find the most appropriate merchandise for your upcoming events.