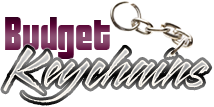 Keychains- Popular Gifts for Family Groups
Posted by admin
Posted on April 14, 2022
Have you ever considered offering custom Keychains as a promotional product?  It might sound ordinary; however keychains still remain one of the front runners among popular custom giveaways.
These beautifully-designed and functional items will keep your message in plain sight of the audience  thereby engaging them with your brand. Ideal especially for the domestic audience, custom keychains are designed with convenience and fun factor in mind. Keychains are useful products that appeal to a broad spectrum of customers- mom, dad, kids, teens, and the working group.
Thus by handing out these custom gifts, marketers can get their message into a wider audience and not just individuals. Hence, it will broaden your reach and make your brand popular among a diverse group of people.
Why Keychains
Compact
keychains are also small and compact, which makes it easy to carry in hand or bag. Thus , it makes transporting easier for the family.
Diverse choices
Keychains are available in a wide range of models and styles, which makes it easy for marketers to choose the most appropriate model. Keychains will surely last for years as a tangible reminder of your business.
Versatile
Moreover, keychains are available in various trendy models that can be used in various promotional plans.  For instance, multi functional models like flashlight Keychains and  bottle opener keychains are more useful than ordinary keytags. Also, check out this floating keychain that kids and adults will love to carry during beach fun and pool parties.
 Why keychains tick the boxes of a Household Marketing Idea?
Imprint  Space
Keychains  have indeed a high visibility  imprint space for your brand and message. Wherever your recipients go, your logo will definitely get a lot of attention on these trendy accessories.
Cater to a diverse Audience group
Custom Keychains are perfect for homes, offices and cars.  Everyone needs keytags to keep their multiple sets of keys safe and at easy access. So, marketers can effectively incorporate keychains to promote their brand among various target audiences.
Brand Recognition
As keychains enjoy an incredible portability and utility, your brand imprint on it will get a lot of recognition. Just think of the exposure your brand will get everywhere your recipients carry these branded keychains.
Continuous Engagement
What you will like about Keychains is that it ensures continuous engagement with the target market. As your recipients carry keychains with them at all times, they will see and receive your message on Keychains easily.
 Budget friendly
The low cost advantage of keychains makes it especially a great choice for mass events like trade shows or mailer campaigns.  So, even marketers with a modest budget will find keychains a great choice.
Wish to make keychains your promotional item? Browse our collection to choose a model that you will find interesting.