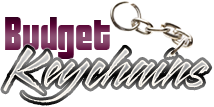 Keychains Are One Of The Most Budget Friendly Handouts Ever
Posted by admin
Posted on October 7, 2019
Keychains are one of the most budget friendly gifts and souvenirs. Though keychains are designed for the safe keep of keys, most people love to use it as stylish accessories or even collectibles. Angel Alvarez Cornejo of Spain holds the credit of having  the most keychains in the world- that adds up to a staggering 62,527 in total!
Keychains are the best holiday souvenirs as well. For instance, every time you see Mickey Mouse keychain on your car keys, you think about the family vacation you had  at Disney World. Though keychains may be small and ubiquitous, these still have an enormous impact. Branded keychains are great giveaway items for all types of businesses and events because everyone can easily relate to these everyday items. The best part- you don't have to bother about the most popular color or the size as in other promotional items while you shop for custom keychains.
Most of the keychains are handy and compact, which makes it easy for the users. Lately, though, combo keychains that make curious accessories have become a hot trend. Everyone will be excited to show off these keychains by hanging it outside the pockets, over the bags or belt loops to grab those eyeballs without keeping it hidden inside the pockets and weighing down the pocket.
From classic leather keychains to metal keychains to cool novelty models for those who wants a little attitude, options are truly mind-boggling.  Why the change? Are keys multiplying? No. It is more because people find keychains a stylish and classic way to accessorize. Everyone will love keychains that are more of a conversation piece rather than something boring.
Looking for some clues? Get started with bottle opener keychains, sports themed keychains or novelty keychains to make your brand the talk of the town literally!
Share and Enjoy