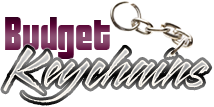 Popular Holiday Gift Ideas on a Budget: Personalized Key Chains
Posted by admin
Posted on October 8, 2019
Are you looking for some great gifts ideas for everyone on your list for the impending holidays? You are not alone. However, often it is easier said than done to buy something that everyone on your list wants, especially if it happens to be costly.
However, in this season of giving, you still can give everyone a gift that your recipients will love even on a budget. Custom keychains will make a great holiday gift to consider. Whether as trick or treat items, stocking stuffers, Black Friday promotional items or more, personalized keychains will make unique yet budget friendly handouts that nobody can resist.
Practical gifts are well retained
On a budget, it can be hard to find a gift that everyone likes! However, with personalized key rings, you can find a key chain that will impress every genre of your audience irrespective of their age or gender. Keychains also make great party favors. You can buy gifts for mom, dad, aunt, uncle, best friends or infact anyone else who may be on your gift list that too without breaking your budget.
One of the best things about custom key rings is that these can be customized to suit your promotional theme. Keychains are available in a variety of shapes, sizes, designs, colors, which makes it easy for you to find a model that suits the specific needs or tastes of your audience. Customize these with your brand, message, artwork or more to leave a personal touch to your custom gifts.
Offered in just about every price point, keychains can be bought at prices starting from only a few cents. Bulk orders carry the best discounts as well; so you can buy more for less.
Planning to organize Holiday season mailer campaigns to thank your clients at the end of the year? Keychains make great gift items for your mailers. It will make your business mailers special and increase the chances of getting read.
Remember, it's the holiday season and everyone appreciates getting something. Keychains will make a great handout for budget marketers. Shop right away!
Share and Enjoy