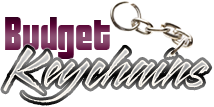 Custom Dental Keychains – The Best Handouts To Promote  Dental Clinics
Posted by admin
Posted on October 4, 2019
Dental industry takes a sizeable bite of the market share in the US quite literally! With 1,86,135 dental clinics in the country and a revenue of $138 bn in the year 2019, dental care industry  has  all the reasons to smile big! Increased access to dental care and greater disposable income of people is likely to boost the industry revenue further in the days ahead.

In the year 2019 alone, industry revenue is projected to increase by 2.0% driven by continued income gains and greater awareness on the scope of dentistry among people. However, with a lot of dental clinics vying for the attention of the prospects, it becomes important for dentists to keep their brand on wide display at all times.
If you thought an effective promotional campaign might cost you a fortune, you could be in for a surprise. Dental floss keychains will make a clever way for dentists to keep their brand on top of the minds of their recipients. These keychains feature 16.5 Yards of Waxed Dental Floss that are packed into the tooth shaped container. Every time your prospects carry their keychains, they get squeaky clean set of teeth as well!
These custom keychains will grab easy attention for its novelty design and your brand imprinted on these will get well deserved word of mouth publicity. While your recipients will have a convenient and safe keychain to carry their keys plus dental floss right at their finger tips, you will have a moving billboard for your brand.
The imprint area makes a premium real estate for your brand, message, tagline or artwork. It is a clever way to keep your brand in the plain view of your prospects and to engage them with your brand. Budget friendly and popular, these logo items are great handouts for dental tradeshows, dental health awareness campaigns and promotions.
How has been your experience of using these uniquely shaped keychains for your promotions? Share your thoughts with us on our facebook page.
Share and Enjoy