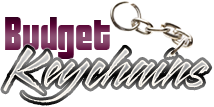 5 Best Uses Of Promotional Keychains
Posted by admin
Posted on July 4, 2016
Beat the common notion that you may need an expensive promotional item to get your message out. Often the most effective logo gifts that get your promotional job done are the simplest and the most budget friendly! If it sounds too good to be true, check out our range of promotional keychains, that will make your brand part of the daily lives of your recipients.
Now here are the 6 best uses of promotional keychains that not many people don't even think about.
Pass it on: Keychains often get passed on among the friends or family members of your recipients, which means that your brand gets promoted over wider demographics without any concerted effort.
As Promotional gifts: It is always a smart idea to give your customers promotional gifts that they will surely like. Imprinted keychains will make a great gift idea to consider. Though it is a small gesture, your recipients will surely be impressed.
Brand reminders: Promotional keychains make a daily reminder of your brand day in and day out. These long lasting and well retained logo items will ensure a consistent brand promotion.
Freebies: The low cost advantage of keychains will make these excellent free gift ideas during community events, tradeshows and more. Your recipients will surely feel great for your brand for providing them these free pens and your brand will enjoy a free exposure in the process.
Back to school: Keychains make a great back to school items for schools. Imprint your logo and brand on these and reach out to a highly active audience who will only be keen to show off these functional logo items.
Why keychains
Keychains are budget friendly and will even fit the promotional needs of marketers on a modest budget
Unlike radio spots or TV ads that have only a very short shelf life, these promotional gifts leave a lasting impression in the minds of the recipients.
People use promotional keychains many times, every day. Be it to open their filing cabinets, car doors or work desk drawers, logo keychains will never fail to grab the attention of the users.
Keychains are not something that are left inside cabinets or ignored as these make highly functional items in the daily lives of your recipients.
Promotional keychains occupy the high visibility spots at home, office or on the go and novelty keychains trigger word of mouth publicity like no other product.
Keychains are light weight and easy to distribute and store, which means that these are well suited for mass events like mailer campaigns and tradeshows.
Imprint your logo and message on these keychains and see how easily people will take note of your brand. You can also add up the value of these branded items by using multitool keychains including bottleopener keychains, flashlight keychains and more. Apart from keeping the keys safe and well organized, these versatile keychains will offer the convenience of many other functional items that they may need in their daily lives.