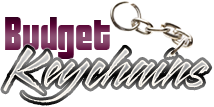 What Makes Custom Carabiner Keychains The Best Choice For Mass Events
Posted by admin
Posted on January 29, 2020
Custom key chains will make practical gifts that nobody can resist. Everybody has to manage multiple sets of keys in their daily lives. So can there be a more thoughtful gift than these logo key chains to put your logo right in front of your audience? Choose from a range of personalized key chains to get your message out in style. Key chains ensure regular impressions for your brand every time your recipients use these daily use items. We at budget key chains have a fabulous range of key chains including from simple and straight to wild and weird to suit your event theme or brand identity.
However, if you ask us our favorite, Carabiner keychains will be one of our top picks. Wonder why?
Versatility: Promotional Carabiners make versatile gift items to promote all types of businesses or for promotional events like tradeshows, mass mailer campaigns and business events.
Popular: These keychains will be an instant hit among your recipients as these can be hung to their backpacks, purses or pouches to carry their key wherever they go!
Daily use item: Keys are more likely to get misplaced than most other daily use items and carabiner keychains will ensure that your recipients do not end up locked out of their cars or homes anymore!
Budget friendly: Carabiner keychains won't cost you an arm or leg and hence these will make great gift choices for budget promotions.
Here are some carabiner keychain models that you can consider
Carabiner with split keychain rings These multi-purpose keychain rings can be used for several purposes such as managing keys apart from ID cards, business cards and more. It can be hung over bags, purses or pockets and will enjoy a high retention among your customers as these are practical and daily use items.
Custom carabiner keychains gold These keychains will add glitter to your campaign without having to shell out a fortune. It can be used for holding keys and can be tucked on belt loops, which will ensure easy exposure for their brands. This fabulous free gift can be handed out during tradeshows or as gift box items during holidays and festivals.
Bicycle shape bottle opener carabiner If you are looking for a promotional token with personality, then look no further than this custom bicycle shape bottle opener carabiner with key holder. Great for festive sales seasons and tradeshows among others, this logo gift can be used to promote sporting goods stores, bike shops, and any other lifestyle brands. The unique shape of these keyrings will make it a popular souvenir as well.