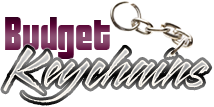 Introducing the Most Popular Models in Custom Keychains
Posted by admin
Posted on November 30, 2022
Promotional keychains are more popular for their functionality as they are something everyone needs these in their daily life. If you are using promotional gifts for the first time, custom keychains will make the perfect gift because of their crowd pleasing traits. Budget friendly, incredibly useful and highly portable, custom keychains remain at the top of the list of popular swag.
Something special for everyone
Keychains are available in a wide range of interesting models so that you can  handpick something that will truly impress your prospects. Consider the life style and the preferences of your customers to find keytags that meet their specific needs. For instance, if you wish to sponsor a local soccer club, these football shaped keychains will be an obvious choice.
 We have a quick grab of some of the most popular keychains doing the rounds these days.
Flashlight keychains
One of the most popular models is flashlight keychains. A recent survey showed that 7 out of 10 in people had lights on their keys.  It will come handy during  power outages and in the dark. By offering giveaways  that people can actually use, your brand will get the exposure it deserves. The more they use it, the more exposure your brand will have.
Bottle Opener keychains
Bottle opener custom keychain is another popular choice because these are useful not just during parties but whenever they need to pop the top of the bottle. These Keychains will make your brand the talk of every party! Choose form a wide range of models and colors to complement your branding theme.
Metal Keychains: Classic and elegant metal keychains will make a great giveaway for your blue chip customers. Whenever you offer these high-quality products, the professional image of the brand will increase substantially.
Carabiner keychains: Perfect for people on the move or those with an active life style, carabiner keychains will allow users to attach it to belt loop or bag strap to enjoy hands free convenience. Your brand imprinted on these keychaisn will get a grand display wherever they go.
Coiled keychains: Brightly colored, these coiled keychains that draw inspiration from the fun toys of slinkies that we all grew up with is a popular option. Your recipients will never have to worry about losing keys again as they will love to carry these everywhere they go.
Multitool keychains: Let your audience stay well prepared for any emergencies and quick fixes. These Multi-tool keychains that feature a screwdriver, gauge and other items that can come handy when you least expect it.. Put your brand on these logo items o make consistent impressions. These highly practical keychains often change hands to ensure your brand the much desired word of mouth publicity.
Stress ball Keychains are a great choice for everyone considering the stress busting capabilities that these logo keychains have. These keychians that double up as mini stress relievers can be squished and punched to vent the frustration of the users in their everyday life. Easy to carry along and use anywhere and anytime they wish, these logo keychains are hard to overlook!
Wish to make custom keychains your branding tools? Browse our complete line of keychains to choose a model that you think will impress your prospects .