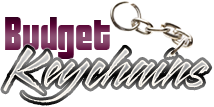 5 Tips To Effectively Use Keychains in Promotions
Posted by admin
Posted on November 29, 2022
Having custom keychains  in your marketing plan will go a long way in getting the word out to your target market and enhance brand exposure while offering your clients something they will use every day. Now all keychians are alike. They are available in a wide range of materials and models. So, what could be the best ways to find keytags that will impress your audience and reinforce your brand? These tips below will help you get started.
Identify your target market
Before you start designing your keychains, spare a thought about your audience. First and foremost, the people who will receive these items should find it useful and use them regularly.
Keychains are versatile handouts that are popular among men, women and children. So, even if you have a diverse audience group, these logo items will easily meet your promotional goals. Consider their interests and hobbies when designing the keychain. For instance, if you are  reaching out to your business associates or corporate clients, choose classic models like metal keychains or leather keychains. Available in various models and price rates, these elegant giveaways will impress your audience while making your brand their favorite!
Think about your promotional goals
While customizing your custom key chain, think of something that you want people to remember about your business when they see it. It could be your call to action message, your mascot or tagline. Or maybe you are trying to pique interest in a new store location or announce a corporate event. No matter what the promotional objective is, you can easily customize keychains can be easily customized to meet your goals.
Think of a short and crisp message that is easy to decipher for the recipients. Keychains have a small yet strategic imprint space. So, the artwork and message tat you wish to position on these should fit nicely in the space without being overwhelming.
Consider your budget
Keychains are cost effective items available in just about every price rate. So, marketers can choose models that match their budget easily. For instance, if you are planning to use these logo items in mass events like mailer campaigns, plastic keychains or novelty keychains will be a better choice. Easy to distribute in person or through mailers, these keytags will get your message across without breaking your budget.
Choose the best customization option
Create a distinct brand identity by customizing keychains with your brand, message or artwork.  For instance, if you are using metal keychains for promotions, you can laser engrave your message and artwork for a long lasting visibility. These keychains are ideal for use in offices, schools, weddings, trade shows and more.
Leather keychains on the other hand offer embossing and debossing imprint options. They make perfect corporate gifts. So, always consider the best customization option for better impact.
Add a fun twist
Keychains are no longer plain and bland. You can showcase the fun element of your brand promotion to grab easy attention of your audience. Plush toy keychains for instance will please customers easily. These are well cut for fairs and trade shows. Choose a model that will complement the season, holidays or  your branding  theme to delight your customers right away.
Did you find this post useful? Be the first to share and spread the word.