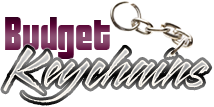 Interesting tips To Use Custom Keychains For Marketing
Posted by admin
Posted on December 16, 2022
Keychains may look ubiquitous items that are everywhere. However did you know that logo keychains hold immense promotional potential to get your message across. Logo keychains  are a fun way to engage your recipients with your brand and impress them. Incredibly inexpensive yet functional, custom keychains will keep your brand in plain sight of the audience and ensure their continued patronage.
If you want to build brand awareness, ideally you should put  your logo on something people use every day. This is what makes keytags a perfect choice. Lost for ideas on how to use them for marketing purposes? Here are a few suggestions.
Choose interesting designs
Choose keychains with unique and interesting shapes and colors. In addition, add a superior quality design that will ensure better engagement with the prospects. Interestingly , keychains are fun to customize. Add your design, artwork or something else to turn these logo keychains into high visibility brand reminders. Finding the right designs for your keychains  is what transforms these ordinary keychains into unique giveaways that will reflect your brand identity. Fopr instance, custom floating keychains will make a great handout to promote swimming classes, pool parties and more. Make sure to include company information, logo and contact details that your customers may find useful. You may need a well customized keychain to  make consistent impressions.
Easy to distribute
Light weight and easy to distribute, custom keychains can also be distributed quite easily. The ease of distribution is what makes it a perfect giveaways for retail promotions, trade shows , mailer campaigns and fund raising items.
Budget friendly
Keychains have one of the lowest costs per impressions. Moreover, the low cost advantage of keychains will allow marketers to hand these out for free to their customers with every transaction. Purchasing in bulk will further bring down the cost and help offset marketing costs. Thus logo keychains offer incredible value as a promotional tool for any occasion.
Versatile
Keychains are versatile and can be used in any promotional setting with ease. For instance you can sell them as fund raising items to raise funds for your social cause. Everyone will surely be excited to be part of this fund raising event by purchasing keychains. Afterall, keytags are something everyone needs in their daily life.
Selling keychains is a proven method of making a little bit of money while getting your name out into the world. Most customers may not have a problem to buy these low cost items and be part of a social cause . Consider your customer's spending habits  before you set the prices to make sure that it works both for you and them.
Choose high quality models
Choose superior quality keychains that will stand the test of time. You can also customize  these keychains by printing your brand and message on to design it the way you want. An interesting design will even make it more appealing for your customers and lead to more sales.
As contest giveaways
Custom keychains are not just promotional items but make interesting contest giveaways as well. They're definitely a worthwhile choice. Thus, you can give these away during sweepstakes, or doing a social media contest to boost customer loyalty and entice them to visit your brand. In addition, consumers often positively associate the freebies they get from you with your brand. It will also evoke a sense of reciprocity in their minds and give them a special reason to support you.
Interested in making custom keychains your promotional swag? Explore our collection to choose a model that you think will meet your needs.