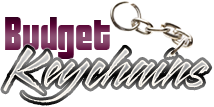 Cost Effective Branding With Logo Keychains
Posted by admin
Posted on December 15, 2022
Let's be frank about it! Businesses have to play safe and smart to make their name known in the industry. Marketers have to adopt a winning promotional strategy that will work and will match their budget on hand. This is where budget friendly giveaways like custom keychains come to the bigger picture. Available in a wide range of models, keychains are something everyone needs in their homes, offices and even on the go.
Logo keychains ensure assured returns considering the countless valuable impressions that it will make during its shelf life.  Your brand will get an incredible exposure just from the initial investment without any repeat investment or effort.  For making leads, businesses need to create good impression on the potential customers. Long lasting handouts like keychains will ensure consistent brand exposure in a cost effective way.
Businesses can customize keychains with their brand and message to stay in plain sight of the audience without being overwhelming. A well designed keychain will even make a conversation starter for your business, thereby enhancing your brand popularity. By including these popular handouts in their promotional plan, marketers can attract customers and generate revenue without weighing heavily on your promotional dollars. Running a marketing campaign can be expensive if you choose the wrong strategy. This is where the use of promotional items such as logo keychains comes to the center stage.
Brand awareness
Custom keychains make an effective way to enhance brand awareness and build your market base. Make the best use of the high visibility imprint space of keychains to display your brand. Furthermore, keychains have a very long lifespan, meaning that your potential customers will not discard them in the near future.
Interesting choices
Another benefit of using custom keychains is that they are available in a wide range of colors, sizes and style. The design that you choose has a major bearing on the appeal of your brand. Choose multifunctional models like bottle opener keychains or flashlight keychains that offer more value for your customers while ensuring dual brand visibility. Reports show that consumers are likely to retain high utility promotional items than novelty swag. This is yet another reason for you to invest in custom keychains.
Budget friendly
Most importantly, custom keychains are extremely cheap. So, you do not have to dig deeper into your pockets to fund your marketing campaign, when you use logo keychains as your marketing swag. Ordering in bulk will help you get the best price advantage as well.
Easy to distribute
Having the best custom giveaways is only half your job done because how effectively you make it reach to your target audience is what signs off the deal. No matter whether you are planning a mailer campaign, trade show, awareness campaign or something more, custom giveaways like keychains will surely fit your bills.
Custom keychains are an overlooked commodity in many cases. However, the incredible practical value that these logo items enjoy will indeed make it a sound investment as promotional merchandise.  Keychains saves everyone's day by keeping their important keys safe and well organized. Your audience can't help but think positively about the business that gave it to them! Explore our complete line of logo keychains to choose the best.