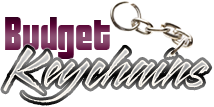 Imprinted Keychains Win Hands Down As Tradeshow Gifts- Must read
Posted by admin
Posted on November 12, 2018
Tradeshows make vibrant platforms where businesses come face to face with prospects. The best way to churn the cream of the audience is to enhance the footfalls in your booth by handing out interesting gifts and freebies. Everyone loves free gifts and it is one of the best ways to pique quick interest in the minds of your audience. Great for tradeshows and open houses, keychains are also easy to store and transport.
Budget friendly and highly functional, custom keychains make great handouts to build a personal brand and to get your message out in the market. Every business spends a lot of time and resources to participate in events like tradeshows and make the maximum value for your money you need to drive a decent crowd to your booth and get them engaged with your brand.
However, not all custom gifts will turn out to be popular tradeshow items. An ideal custom gift should have relevance, originality and consistency. However, most business owners tend to purchase gifts strictly on price, which may not go down well with the audience. To make sure that your tradeshow swag does not fail to earn the brand recognition that the businesses want to achieve, choose custom gifts like keychains that are incredibly popular.
No matter which promotional items are you choosing, it should be incorporated into the marketing program with a certain plan. Just because you find a custom gift that is unbelievably cheap, you may not have an effective gift item. While choosing custom gifts you should take care that it reflects your business and your brand identity. Effective custom products create a strong personal brand of you.
You can choose custom keychains that complement the season or the festive events to make it stand out. For instance football stress reliever keychains or soccer cup bottle opener keychains will make great handouts for the sports season. Another compelling way is to choose keychains that are shaped like your products or those are self explanatory of your business line. A house shaped keychain is all it takes to spread the message of your realtor company.
By using custom keychains as your branding tools you can literally put your brand and contact details into the hands of the users. Every time they need your services, they will know where to find you. Add to it the big plus that keychains grab easy attention of everyone around and will often end up as collectibles. The incredible popularity that these ubiquitous items enjoy even in this digital world is all it takes to sum up the effectiveness of keychains.
Have you used custom keychains in your promotions? If yes, do share your experiences with us at our facebook page.
Share and Enjoy