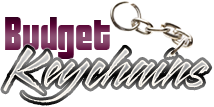 Custom Keychains- Thoughtful Gifts That Come With An Irresistible Price Tag!
Posted by admin
Posted on November 13, 2018
Keychains that combine the best of both the worlds of practical usage and the emotional special feeling will make great gifts for marketers in the season of giving. Offered in a range of styles, colors and themes, keychains can be cleverly employed in promotional campaigns of all possible themes. The budget friendly features of keychains make them a favorite choice among budget marketers.
Keychains are available in various material choices and customization options, which will further enhance the freedom for marketers in using it in their promotional mix. You can find a keychain to suit most budgets! Place your brand, artwork or message to make it an interesting gift item that will make countless brand impressions during its shelf life.
The amazing versatility of keychains makes them perfect gifts to reach out to any type of audience and carry out promotional campaigns of your choice. No matter what your audience is or your promotional requirements are, we have a perfect custom key chain for you. Ideal as corporate gifts, holiday season handouts, mailer gifts, fund raising items or yearend appreciation gifts, keychains will never fail to please your audience and get your message across.
Choosing the right keychains for the right occasion will make your job half done. Here are a few handy tips that will help you get started.
Keychains for fund raising events
Businesses and community organizations planning to organize a fund raising drive for non profits and booster clubs can consider keychains as their fund raising items. Hugely popular and practical, everyone will love to have an extra keychain any time especially if that carries a noble cause of fund raising.
Choose interesting models like soccer cap shaped bottle opener keychains if you are planning to help the local soccer club with some funds. These uniquely themed keychains will grab easy attention and will tick the boxes of collectibles and sports souvenirs as well. Another interesting model to consider is football stress reliever keychains. Customize these with your brand and message to get the word around and highlight the social commitment.
Keychains as holiday staples
Keychains make great holiday gifts on a budget when you have a rather long list of recipients on hand.  Choose party staples like bottle opener keychains that come handy to carry the keys and pop the top of the bottles all at once. Customize these with your brand and holiday message to get people talk about your brand. Floating keychains is another brilliant choice in holiday gifts.
Keychains as mailer gifts
Light-weight and compact, keychains win hands-down as mailer gifts as well. Choose quirky models like heart shaped keychains or these hilarious mood maniac stress reliever keychains that will bring a smile on to the faces of your recipients. Imprint your brand and message to leave your personal touch on these logo items.
Have you used custom keychains as your promotional items? Do share your thoughts with us at our facebook page to join the conversation
Share and Enjoy