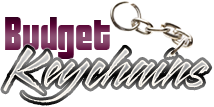 Custom Keychains Make Strong Brand Reminders That Nobody Can Overlook
Posted by admin
Posted on November 12, 2018
Keychains are something that everyone uses in their lives; by imprinting your brand and message on these items you can turn them into a strong reminder of your brand. Offered in a range of models, shapes and colors, keychains make cost-effective promotional products that make great giveaways for auto dealer, tradeshows or any marketing event where bigger crowds are expected.
Light weight and easy to distribute, keychains can be incorporated into mailer campaigns as well. Keychains are fun, practical and most of all will flaunt your logo to the world outside everytime your recipients use it. Personalized keychains also make great birthday party or wedding favors.
Shaped keychains
Novelty keychains go a long way in conveying your business message in a fun and simple manner without resorting to too much text. It is one of the most recognized ways to talk about your brand to even the uninitiated.  For instance, these horse head shaped keychains will make a great way to promote equestrian leagues, polo clubs and more. Just imprint your brand and message on these logo items to make it a portable billboard for your brand. Likewise can there be a better way to talk about your pet care centers or dog training facility than these easily recognizable dog shaped bottle opener keychains ? These quirky keychains will get a lot of facetime from not just your audience but anyone who sees it.
Help the handymen stay well equipped with tape measure keychains while the real estate agents can employ house shaped keychains to promote their projects. Boaters no longer have to worry about losing their keys in water thanks to these floating keychains.
One color keychains
If you are planning a themed event, one color keychains will make a great choice. Choose from a palette of colors and match it with your event theme to create a mesmerizing effect on your audience.  Be it as wedding favors, store promotional items or more, these logo items will never fail to make heads turn.
Combo keychains
Gone are the days when keychains used to be just a boring and bland keyring for holding the keys. Now you have keychains that come with various other features like bottle openers, flashlights, safety whistles and more. The more the functionality the more will be the retention of these logo items.  Just imagine the exposure your brand will get on these logo items every time they take out their keys or use it as bottle openers or flashlights. An interesting branded keychain will get a lot of attention from the world outside and will set off word of mouth publicity as well.
Have you used keychains as your promotional items? Do share your experiences with us at our facebook page and join the conversation.
Share and Enjoy