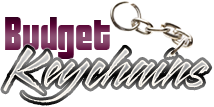 Imprinted keychains- Stylish handouts with a Grand identity
Posted by admin
Posted on July 8, 2019
A key is a safety symbol in everyone' life! It keeps the keys safe and well organized and makes life easy. Apart from the basic use of opening or closing doors and cabinets, keychains serve as a symbol of our ability to overcome odds. A durable keychain will keep the important keys safe and make it easy for the users to keep a track of it.
Keychains are important
Misplacing or losing keys can have a disastrous effect for everyone especially for janitors or officials of financial institutions and banks who are responsible for the safety of the multiple sets of keys in their possession. The immense popularity enjoyed by keychains even today suggests that the popularity of these logo items have only gone up with every passing day.
Even in this robotic age when people talk about keyless security and biometric locking system, conventional lock and key remain one of the most trusted options for most people. Keychains are not just smart ways to carry keys but often double up as toys or stress busters during a boring day.
As store promotional items
Highly practical and popular, custom keychains can be effectively employed in any promotional event without the risk of being rebuffed. These will never stand out like a sore thumb and will match every promotional theme and event.  Even if you have a diverse audience to cater to, keychains will make a great choice; everybody will find these logo items interesting.
Offered in a wide range of shapes, colors and materials, keychains can be matched with any budget, audience groups or theme.  Get your brand and message imprinted on these to make a limited edition branded gifts that will leave a lasting impression among your audience.
Fundraising items
Keychains not just spread business messages and make brands more popular. These make great fundraising items for nonprofits, booster clubs and more. Sports themed keychains make a great choice to consider for sports-themed events.  Your brand imprinted on these popular sports-themed keychains will get a lot of exposure. Everyone will be inspired to buy these interesting keychains that make game day souvenirs as well. Needless to say, your brand on these will get a lot of attention.
Team spirit items
Be it pep rallies, sports spirit rallies or more, there is nothing like getting a mascot imprinted gift for the participants. Keychains make a fabulous choice considering the low price advantage and ease of distribution. Anyone who sees these cute, imprinted keychains will surely appreciate your efforts in fostering team spirit among the crew or student community.
Have a better idea? Share your thoughts with us on our facebook page to join an interesting discussion.
Share and Enjoy