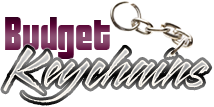 Custom keychains – Simplicity Is The Key To A Successful Campaign
Posted by admin
Posted on July 9, 2019
Often the most effective and successful promotional strategies are simple. That is what makes these nondescript items like keychains successful as promotional items. Highly functional, keychains are something everyone needs in their daily lives to keep track of the countless sets of keys they need to manage. It will also make an easy way to identify specific key sets from the bunch.
Keychains have come to a full circle ever since its modest origin as plain and boring spherical rings. Today, keychains are available in a wide range of shapes and designs under the sun. So, stand out in the competition by choosing custom keychains that match your product line. It will make it easy for your clients to remember you and they will never miss the fun part in your advertisement.
Combo keychains like bottle opener keychains that bring together various other features to a plain keychain ensure greater value to these gifts and high ROI. Handing out promotional keychains can be an effective strategy to spread the name of your business.
Metal keychains make great milestone souvenirs, store promotional items, team spirit items or more. Keep in step with the trending fashions by choosing custom keychains in various designs and shapes that will pack a surprise element to your promotions.
Cost effective and immensely popular, these logo items will make great merchandise for start-up businesses or marketers with a modest promotional budget. The main reason why businesses hesitate to plan a promotional event is the fact that most promotions can be expensive. Keychains make a perfect choice to steer their promotions to success.
Though there are many types of promotional items in the market, not all of them may be effective. Only high utility custom gifts will serve the purpose of promotions. Keychains are something that will never get discarded. Make sure to choose a unique design and customization option to enhance its appeal- and you have a promotional gift that never stops working for you.
What Makes keychains Good?
The first and foremost quality of keychains is its mass appeal, which makes them great options for promotions of all types. Keychains offer ample customization options. It will enable the recipients to relate personally to the promotional gifts that they get. It will be doubly true if you take care to understand the trends in the market and adopt it in your promotions. Customization will add a personal touch to these logo items and will make your recipients feel good. As a result, your prospects will feel loyalty and attachment to your brand.
Are you planning to use keychains as your promotional items? Share your ideas and thoughts with us on our facebook page to join an interesting conversation.
Share and Enjoy