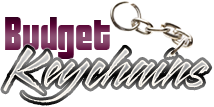 Custom Keychains Are The Key To Succeed In Your Business Promotions
Posted by admin
Posted on August 5, 2019
Keychains are one of the most familiar objects in our daily lives. Be it to open the locks of your house, offices or cars, everyone uses keychains many times a day. Offered in a wide range of materials like metal, leather, plastic and a lot more, keychains are available in various shapes as well.
Keychains make it easy to manage keys and carry it safely wherever you go. Cost effective and useful. Keychains make a great promotional item for marketers to popularize their brand name and spread their message.
Promotional keychains are used repeatedly by people and your name and message imprinted on these will get a lot of attention from others around. Durable, light weight and compact, these logo items are easy to distribute and store. The low cost factor will make keychains a great choice for mass promotions like mailer campaigns and tradeshows and are perfect gifts to commemorate any occasion.
Easy to customize
It is easy to customize keychains with your brand name, mascot or artwork. Your recipients will love to flaunt these stylish and personalized accessories that complement their personal style and social identity. Keychains help to create goodwill of your brand among your target audience. Custom keychains make great promotional gifts that are always appreciated by every individual.  Ideal as welcome gifts, New hire gifts and tradeshow swag among others.
Hugely popular
It is interesting that the demand for keychains is as high as ever even in this digital age. Keychains make people feel reassured and  safe. Offered in various combo models like bottle opener keychains, flashlight keychains and tape measure keychains among others, keychains offer more value for money. Keychains make a perfect handout for people of every genre and demographics because it is versatile and gender neutral.
High visibility
Custom  keychains add style and fashion to the profile of the users. Keychains leave a lasting impression among your target customers. These will always remain in plain view of your audience and not hidden in closets and bags. A stylish keychain will make heads turn easily- no matter whether it is lying on work desks or hanging on the  finger tips of the users. Light weight and easy to carry, keychains enjoy a high portability as well.
Handing out imprinted keychains to the target audience will open many business opportunities. It is an easy yet thoughtful gesture to show that you care. Keychains are Which keychains are you planning to use in your brand promotions? Share your thoughts with us on our facebook page
Share and Enjoy