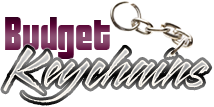 Imprinted Keychains – Promotional Gifts with Assured Return on Investment
Posted by admin
Posted on September 28, 2020
The two key attributes that make any promotional handout a clear winner are visibility and utility. Among the popular custom gifts in this league are custom keychains. Available in countless models and colors, keychains are easy to customize to make these reflect your brand identity.
Keychains can engage your audience with your message as they organize their keys and carry it with poise wherever they go. Carrying individual keys can be a pain in the neck; it is hard to keep count of the keys that will all look alike. Having a keychain is the best way to stay on track.  People need it every day and on an average, a family may need multiple keychains for their office keys, home keys, car keys and so much more. It is this incredible practicality that makes custom keychains popular handouts.
Offered in various models and colors, custom keychains can be easily matched with your event theme or brand color. Get your logo, message, artwork or mascot imprinted on these everyday items to get all eyes on it. Keychains never remain in oblivion; whether it is on work desk, pockets, finger tips or more, keychains are everywhere and it is hard to overlook these brand keychains that make your brand stand out.
Your recipients will enjoy having these brightly colored keychains for the visual effect that these create to their living spaces. The high visibility that keychains enjoy in the car keyslot will make sure that it's not just the driver of the car who gets to see the branding but even fellow passengers in the car will get a glimpse of your design. Your  branded key chain could well be their banter topic during the drive, which in turn will take your message into more people.
Check out these themed keychains that will fit the gloves of people of specific interests. For instance if you wish to promote car show rooms, auto themed custom keychains will make a great choice. Choose from car shaped keychains or something more  practical like tire gauge keychains or multi tool keychains etc.  These will make your recipients feel well assured and brand loyal and make a budget friendly way to show that you care.
Let's be frank about it! There are few promotional  gifts which are as popular and useful as keychains , which cost so little. A well customized keychain will help businesses to convey their message with precision without having to resort to tons of text. Browse our collection to fing a model that matches your needs.