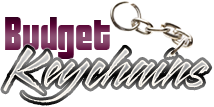 Custom Keychains Will Put Your Brand On The Move
Posted by admin
Posted on September 25, 2020
Custom keychains offer a fabulous opportunity for marketers to spread their branding and promotional message to a wider audience at one time investment. Traditional promotional items like newspaper ads or billboards have only a short shelf life, which make them incapable of making repeat impressions. That is what makes popular handouts like custom keychains truly effective.
Keytags remain always in close proximity of your audience. Every time they leave their home for work, drive their car or open the cabinets, your brand and message will draw their easy attention. This happens many times a day! So, you can imagine the exposure your brand will get on these popular handouts.
Even today, most people find it hard to start their day if they fail to find their keychains. It not just makes an easy way to keep their important keys in place and stay organized but also make a great way to put some order into the busy life style of your recipients. Available in a wide range of models and materials, keychains make interesting collectibles as well. Did we say that custom keychains make a subtle way to highlight your hobbies or the social cause that you support?
People will appreciate the gift of custom keychains and will remember your generosity. Every time your recipients carry these keychains, your logo and message gets across into the public domain where it can be widely seen. The big plus is that when your prospects carry the logo proudly it is also a personal endorsement of your brand.
Keychains offer a very high level branding thanks to its prominent imprint space that will set a perfect backdrop for your message. Most keychains can be printed in multiple colors to let you highlight the sophistication of your corporate image. The incredible choices on offer will make custom keychains an interesting handout for businesses. From the classic options like leather keychains and metal keychains to the quirky models like novelty keychains, there are a lot of options to consider.
One of the most interesting models on offer is probably combo keychains like flashlight keychains or bottle opener keychains. These will ensure double brand exposure coupled with double utility at the cost of one!  Whether your recipients use it to open the beverage bottle or carry their keys, your message on it will get a lot of attention and word of mouth publicity.
Whether you give keychains as employee appreciation gifts or client giveaways these are attractive enough to be used for a long time. It is amazing that the demand and level of public appreciation for these handy items remain undiminished even in this robotic age of tech accessories.
Have a better idea to use custom keychains as promotional items? Share your thoughts with us on our facebook page to get featured.