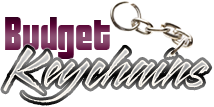 Imprinted Keychains Make Great Automotive Promotional Products
Posted by admin
Posted on June 11, 2019
Wish to get more traffic for your business? Check out these simple, budget friendly yet practical automotive promotional products like keychains. Everyone will find these highly useful- if not for their cars,  surely  for their home keys or office keys.
In the US, people spend around 38 hours per year stuck in traffic and a significant portion of their lives driving. This is what makes auto promotional products a great choice to make your prospects aware of your brand. Custom gifts like keychains can be used to promote all types of businesses and not just the automobile niche and will make a high utility gift for people of all age groups and demographics.
For people on the move
Keychains make great handouts for people on the move and who travel often. Models like flashlight keychains or tire gauge keychains will make great handouts for auto emergency kits as well. These dual purpose keychains will come to the rescue in emergencies and help them to be back on the road easily. Just imagine the exposure your brand imprinted on these items get- no matter whether they use to carry keys or use the other features that these keychains have!
Budget Brand promotions
Keychains may tick the boxes of an auto accessory alright, but it makes a highly useful handout to promote all business verticals right from food to fashion and fun! The amazing versatility of keychains enables them to fit any promotional goals with ease. So even if you are not directly related to the auto industry you can still benefit by including these promotional products in your marketing plan.  Your message imprinted on keychains will get great publicity in parking lots, road trips and even during valet parking or more.
Tradeshows
The best way to make your brand popular is to ensure that more people see it. Promotional keychains remain right in the eye span of people. Be it on the desk, car key slots or right at the tips of their fingers, these daily use items get the much desired exposure and portability. The best part is that these custom gifts do not have a nagging sales pitch that may deter your recipients from carrying it. The small imprint space can be utilized to position your brand and message in an understated yet interesting way to drive your next promotional campaign.
Are custom keychains your favorite handouts? Tell us your experience of using these budget friendly items in our facebook page.
Share and Enjoy