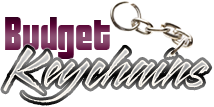 3 Benefits of Promotional keychains For Your Marketing Campaign
Posted by admin
Posted on June 10, 2019
Advertisement is something that not businesses can do away with. Having a fair idea about some of the most popular custom gifts is a great way to boost your brand. If you are looking for a popular and budget friendly handout that nobody can miss, custom keychains will make a great choice to jump start your promotions. Everyone needs multiple keychains to keep their keys safe and well organized. It is ideal for all age groups and demographics and above all it will keep your brand in plain view of the audience for a long time.
Still not sure? Here are some unbeatable benefits of keychains that make them win hands down as branding items
Budget is a serious concern during marketing especially for start-up companies and budget conscious businesses.  If you are looking for a budget friendly yet effective way to get your name in front of your prospects, acrylic keychains will make a great choice. Having one of the lowest costs per impressions, keychains are much cheaper than most traditional promotions like direct mailings, radio ads and television spots.
To make your advertisements effective, it has to be seen by your prospects quite often. While news paper ads or radio spots have a very short shelf life, which may make it less effective, custom keychains literally remain right in plain view of your audience. Make sure to include your contact details, brand name or logo on the keychains to make them portable billboards that will scream your message wherever they go. Classic models like metal keychains or leather keychains even make great choices as employee gifts as well. Just imagine the exposure your brand will get every time your team goes about their daily business.
Keychains always occupy strategic spots in your home or office. Be it on work desks or dangling from the key slots or back pack straps, keychains will grab easy attention. The next time when your prospects need your services your brand will be the first to pop in their head.
Choosing custom gifts that are highly functional is a smart move to make sure that your brand visibility goes up. Keychains get used many times a day and your brand on these will get the much desired attention. Why would you opt for a promotional item that recipients will forget about or throw away when you have imprinted keychains that ensure assured return on your investment?
If you thought being on a budget may take the steam off your promotional campaign, you could be in for a surprise. By using popular and low-cost items like keychains you can easily get your brand name in the public. Start off with low-cost marketing, and you can eventually progress to larger campaigns. Plus with keychains you get consistent impressions as most people will not be keen to change their keychains once they become familiar with it.
Have you been using keychains as your promotional items? Do share your tips with us at our facebook page to join an interesting conversation.
Share and Enjoy