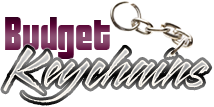 Custom Keychains Are The Trusted Weapons In The Promotional Arsenal of Marketers
Posted by admin
Posted on July 26, 2018
Keychains may be simple and nondescript items that exist everywhere, however did you know that custom keychains make one of the most powerful weapons in the promotional arsenal of marketers? An ideal custom gift should please the customers and should be of use in their daily lives.
Advertising keychains are suitable for major trade fairs and corporate events. When thousands of people walk through your booth, it's easy to pass out custom keychains to them because of its small size and light weight design. People will happily retain these logo items and will use it for a long time to keep their keys in order. If you are opting for novelty keychains like bottle opener keychains or flashlight keychains, the chances of getting these logo items used will go up further.
High utility gifts
Everyone  has home keys, car keys, office keys and more, which means, nobody can resist the idea of getting these highly functional keychains as freebies. These personalized keychains will be the favorite keychains of most people that reflect their personal taste and personality. People will carry these keychains wherever they go, which means your brand and message will get a wide angle display and will inspire others to ask where they can get keychains like yours. More people see the keychain and your brand on it and unknowingly they will become your potential customers as your brand will get deeply imprinted in their memory.
Popular Party favors
Custom keychains will make a great party favor for your guests or an expression of thought. Offered in a wide range of attractive shapes and materials choices, keychains will be the life of the party. The best part is that these wont cost you a fortune unlike many other custom gifts.
Tempt customers to buy
The main idea of handing out custom gifts is to lure customers to buy and lift sales. Excellent quality and strong practicability will make custom keychains a great gift to tilt the scales in your favor. It can be combined with other promotional activities for maximum impact.
Custom keychains will make a budget friendly gift that will lift sales and achieve the purpose of sales promotion. Ideal to promote all types of brand  and businesses, these versatile and gender neutral gifts will make a perfect choice to consider. If you are looking for a keychain for the outdoorsy clients, carabiner keychains will be a better choice while bottle opener keychains will appeal to the party loving audience. Multitools will turn the DIY community into your fans while flashlight keychains make impressive tradeshow swag that will never fail.
Explore our complete line of custom keychains to find a model that matches your needs.