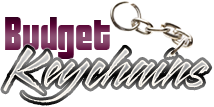 How to Make your Custom Key Chains Stand out?
Posted by admin
Posted on January 7, 2020
Every business owner spends a lot of time, budget and effort to advertise his business and make the message stand out.  Competition is fierce and promotional dollars not easy to come by- so the challenge is to find the most effective and budget friendly custom gifts that make leads.  This is why businesses turn to customized giveaways like promotional key chains, which makes it a tangible reminder of their brand.
Unlike customary promotions like billboards and flyers, custom keychains are relatively inexpensive; these offer the best value for your business bucks as well.  With an unbeatable price tag that starts in just a few cents per unit, keychains have always been popular handouts for all types of businesses and events.
Portability is the trump card of keychains. It needs only a little cargo space at tradeshows and other business events and makes it easy to distribute. Practical and universal, keychains are easy to use; most people need more than one keychain to keep their keys safe. It's sure that few people wouldn't have use for one!
Keychains may be ubiquitous. However, it has not reduced the popularity of these everyday items as wee bit in promotional circuits. Keychains go wherever your prospect go and these are never forgotten or left behind.
Promotional key chains that get used most are those that serve purposes other than being just a keytag. For instance, combo models like bottle opener keychains or flashlight keychains will probably be put to immediate use as they have double the potential of an ordinary keychain. More the usage means more will the brand exposure.
Offered in a wide range of models and colors, keychains offer something special for everyone. It will also help you reach a wider audience without having to spend more money or take up more of your precious space.
Look for something different
Ditch the normal shapes like round and square and choose something interesting like for instance these bicycle shaped bottle opener keychains or house shaped keychains and other three-dimensional shapes that represent your brand or services.

Rare colors
Bright and vibrant colors stand out better and grab easy attention.  Make sure you have your logo printed in a contrasting color to make it highly visible against its background.
Try different textures
Tactile textures that can engage a person's senses more will make the keychains more memorable. A uniquely textured keychain will grab easy attention and make more impact among the prospects.  Try personalized leather keychains or custom metal key tags or imprinted plastic keychains. Circular Metal Keychains – Silver with a smooth and flowing design will make a great choice.

How has been your experience of using custom keychains as promotional items? Do share your thoughts with us on our facebook page.
Share and Enjoy