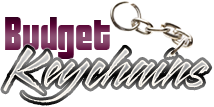 Custom Keychains- Why You Cannot Overlook These Basic Items?
Posted by admin
Posted on January 6, 2020
Keychains are delightful collectibles, tourist souvenirs, party favors and business gifts – all rolled into one! Do you wonder why these nondescript items are still popular in this robotic world that is taken over by digital locking system? You are not alone, most people think that these ubiquitous items have outlived its utility and are dead as Dodo in this modern world. But facts and figures show that it is not so!
Over a million keychains were sold in the world last year. People still depend on keychains to keep their keys safe and organized, which makes it a popular marketing tool as well. Custom Keychains are available in various materials like leather, metal, plastic or even wood, which gives marketers a lot of choices.
Keychains – Trivia
Plastic is the most common material for making keychains
Most people order keychains in the month of March!( not sure why- but it could be for the summer outdoors)
Collecting keychains is a popular hobby among people all over the world
Benefits of Custom keychains
Budget friendly 
Custom keychains are one of the most budget friendly custom gifts with a very low cost per impression. Starting at prices of a few cents, keychains will continue to make valuable brand impressions for a long time thereby ensuring more value for your money.
Versatile
Keychains are versatile and popular among every genre of users. So, even if you have a mixed audience of people of different age groups and demographics, keychains will fit the bills of your promotions.
Compact
The custom gift that you choose should be light weight and compact to inspire the recipients to use it more often. Keychains are light weight and compact, which makes it easy to store and distribute especially during mailer campaigns or mass events like tradeshows.
Keychains are evolving to suit the changing times
Probably not many items have evolved as much as keychains. From being plain and simple keyrings , these  have come a long way to take up interesting shapes and multiple features. Today, we have a lot of functional models like bottle opener keychains that can effectively carry keys and pop the top of bottles all at once. Compass keychains that tell you the right direction and tape measure keychains that come handy to make measurements – the list is truly impressive.
Digital facelift
The obsession of technical gadgets and gizmos may impart a digital facelift to keychains in the days ahead. We are likely to see keychians that can perform extraordinary feats- much more than USB keychains or powerbank keychains limited to connecting to Bluetooth or charging our phones!
Going by the trends – it is official – custom keychains are here to stay!