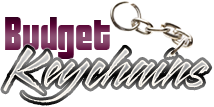 Custom Keychains – Cool Giveaways That Draw Instant Attention
Posted by admin
Posted on May 25, 2023
Drawing easy attention to your brand is easier said than done. You have to watch your budget while choosing a custom giveaway that will easily engage the audience and ensure optimum brand display. In custom keychains, you will have a swag item that will tick all these boxes.
Rather than spend money on expensive marketing strategies like billboards or buying novelty items that people may not retain for long, consider marketing your brand in a unique way with custom keychains . It will help you to get your message across to your target audience in a way that appeals to them. Your recipients will surely remember your brand on it. So, businesses that wish to get ongoing brand exposure can choose custom keychains as marketing tools. Perfect for the young and young at heart, keychains will match every promotional settings and audience group as well!
Easy to Customize
One of the best things about custom keytags  is the ease of customization. Depending on the style you choose, you can get your message screen printed or laser engraved on the keychains. Choose a color that matches your marketing theme and you'll have an advertising product that is uniquely your own.
Stay On Trend
Keychains are available in a wide range of styles. So, make sure to keep in mind the current trends to choose teh most fashionable custom giveaways. For instance, models like metal key chains have always been classic giveaways that never seem to go out of fashion. If you are looking for models with a high perceived value, choose combo models like bottle opener keychains or flashlight keychains among others. Keychains are no longer downright functional but fashionable accessories that make your brand a great talking topic among everyone.
Guaranteed Exposure
Another great thing about custom keychains is that it offers incredible exposure. As  your logo and message remains in plain view of the users, your recipienst will see your logo at all times. In addition, anyone who happens to see these will also see your brand. Thus with a single keychain, you can advertise your business to scores of people each day.
Easy to distribute
The ease of distribution is as important as the popularity of custom giveaways that you choose. This is what makes custom keychains a perfect choice. Ideal to distribute in person or through mailers, custom keychains are ideal giveaways for business events, fund raising events and in store promotions among others.
Budget Friendly
Most small scale marketers  may not find conventional advertising campaigns ideal as it may be out of their price range. Custom keychains will make a great promotional tool for low budget marketing Available at prices starting a few cents, custom keychains offer great bargains to marketers without compromising on their  marketing strategy.
If you want to stand out from the crowd,promotional keychains are an excellent choice. Ideal for keeping your marketing material modern and fashionable, keychains will help you to reach children and adults alike. If you want to learn more about how keychains  can help your business, our friendly team is only a call away.
Interested in making custom keychains your swag? Browse our collection to find a model that will suit your promotional theme and impress the audience alike.