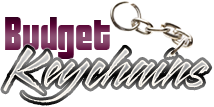 How To Boost Your Campaign With Custom Keychains
Posted by admin
Posted on August 27, 2021
One of the most tried and tested ways to enhance your brand visibility is through promotional products. Apart from enhancing your brand visibility, custom giveaways will make lasting reminders that will bring back customers.
Just think of the consistent impressions that everyday items like Keychains will make every time your recipients use it to open their cars or  lock the filing cabinets. It happens many times in a single day and that is what makes these practical giveaways a superb choice for brand building.
Why Promotional Keychains?
One of the most popular items, promotional Keychains are something everyone needs and hence it has the ability to create more exposure where your brand will be seen by a much wider audience! Plus, keychains offer the ultimate luxury of choosing any color or style to suit the needs of your audience. For instance if your organization is planning to reach out to a younger audience or partying crowd, models like custom bottle opener  Keychains will make a perfect choice.
Different imprint Methods
Depending on the keychain model,  you can choose from a range of different printing methods including laser engraving, screen printing, embossing and others. For instance, if you are choosing custom leather Keychains, you can get your logo embossed or debossed on it to get the best outcome. The accurate imprint will ensure a consistent brand image and highlight the professionalism of your brand.
For metal Keychains, laser engraving is the imprint option that can be considered. Your message and artwork will remain clearly etched on the surface to leave a lasting impact. These imprints will last long and continue to engage your audience for a longer time.
Easy to distribute
Light weight and compact, custom Keychains are  ideal as trade show swag, mailer items and thank you items. Keychains make proven fund raising items thanks to its low price rates and high utility. Anyone would be pleased to buy  these Keychains  and be part of a noble cause while enhancing their Keychains collection. Win –win
High visibility
Your message imprinted on Keychains will not just be seen by your recipients but everyone around. So, if you wish to enhance your brand awareness, there can't be a better choice than custom keychains! Make it interesting by thinking beyond your logo or contact information. An interesting tagline, a mascot or a fun quote will all be excellent ways to inspire your recipients and keep your business on top of their minds. It will indeed be a ready reference item when they're looking for contacts for their needs.
Get started by exploring our complete line of custom Keychains to choose the most trending models.