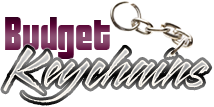 Engraved Custom Metal Keychains – The Best Way to Make Lasting Impressions
Posted by admin
Posted on August 30, 2021
Looking for a long lasting handout that ensures maximum exposure for your business without having to spend excessively? You have probably found the perfect gift choice in custom Keychains. Offered in a wide range of models, Keychains make consistent impressions without any repeat investment or repeat effort. For high value clients and prestigious milestone events, metal Keychains will make a great choice.
Finely crafted and durable, custom metal Keychains will look elegant with your logo and message on. The best part is that the laser engraving imprint option will ensure better visibility and  finish for your message and artwork.
Here are some reasons why you should opt to engrave your promotional keychains instead of just having these printed.
Long term durability: Your logo and message laser engraved on metal Keychains will not peel or chip off easily, which means that your message will last long term. Laser engraving imprint option is  available for metal, wood and leather materials. Engraved Keychains can withstand the rough and tumble of every day and rough handling.
Keychains are typically tossed onto tabletops, counters, back packs, or  stuffed into pockets. Frequent handling could lead to scratches, which may blemish the beauty of your message. When the logo is no longer be recognizable, it will be a wasted promotional effort for businesses.
Complements your Professional Identity: Engraving the keychains will enhance its glamour and style and will align well with the professional identity of your business Even if keychains are cost effective items, ideal imprint options like laser engraving will enhance its value and finesse. You can highlight your message in style and opt finer detailing for your artwork to make your promotional giveaways really special. Your clients will relate the quality of the handouts they receive with your professional image and reliability. So, handing out a precisely imprinted keychain will create a positive image and better marketability among consumers.
Popular: A popular promo item guarantees higher sales and acceptability. Everyday items like metal Keychains will not just suit the needs of your audience but will also enhance your brand image,
Versatile:  Choose custom metal Keychains from a wide range of price points to suit your budget. It will make a versatile way to ensure that your brand image is consistently in front of your customers and clients. A perfect promotional tool for any business that wants to show its  ideal brand image, custom metal keychains make handouts that fit your taste and brand image.
Are you planning to use custom metal keychains as your promotional tools? Get started by exploring our exclusive section for the best choices.