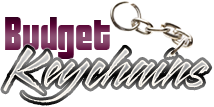 How To Avoid These 6 Common Mistakes While Ordering Custom Gifts
Posted by admin
Posted on September 19, 2016
Promotional products build brands, make a buzz and make business messages well heard and accepted. But how can you choose the best products? Being in the promotional industry for many years, we have seen many orders that have misfired on marketers.
Here are the top six pitfalls that marketers have to watch out for while ordering and customizing promotional products.
Beating around the bush
Marketers employ logo items to spread the information about their business. However, by placing too much information on a product, you will be compromising on the aesthetics and popularity of these items. Most of the recipients prefer simple and minimal designs and elements. This holds true especially if you are planning to hand out small and practical gift items like custom keychains. The minimal imprint area should be utilized creatively by placing the most relevant information in a concise and neat manner.
Tip: Choosing a useful gift is only half the job done for any marketer because how effectively they customize these products is what makes it well retained.
Starting late
Most marketers tend to keep their promotional gift planning till the nth hour due to other commitments and distractions. Waiting too long or getting started late can all cost them badly as the promotional items get sold off quickly. For instance popular items like bottle opener keychains or flashlight keychains become out of stock faster than you expect. In some other cases the lengthy production time might play havoc with the ordering process, forcing the marketers to opt for rush orders, which will cost them more.
Tip: Start planning your promotions fairly early especially during busy holiday or tradeshow seasons. Create a timeline by allocating enough time for you to select products, get it customized and have the items produced and shipped.
Overlooking the target audience
Spare a thought at your target audience before choosing promotional items. Not all gift items are for everyone. If you are expecting a mixed audience of people of all age groups and gender, the safest way to go about it will be to choose versatile and practical gifts items like custom keychains that everyone needs. The best part is that you do not need to wrack your brains thinking about the appropriate size or shape factors while choosing these logo items. By choosing practical gifts items you can get your recipients hold on to these items for a long time.
Tip: Choose functional gift items like keychains that your recipients find useful in their daily lives to ensure maximum retention.
Ordering less
If you thought ordering a lower quantity will save you money, you could be in for a surprise. Most promotional companies order the best deals and discounts for bulk orders. It is always sensible to order logo items in surplus if you are planning to attend tradeshows or are bracing for an aggressive holiday promotional campaign.
Your employees or friends might take a few of these logo items themselves, or some of these may get misplaced while ferrying to the venue. There is nothing bad as ending up with not enough gifts during a business promotional event. Popular logo items like multi tool keychains and novelty keychains get lapped up fast. If you are planning to make promotional products part of your marketing budget, make sure to order these items in sufficient quantities without the risk of overstepping the budget.
Tip: Promotional items involve minimum order quantity and these get less expensive per piece when you order higher quantities. For example if you are planning to order two lots of 1000 keychains over a week's time, it will cost you more than placing a one-time order for 2000 pieces.
Compromising quality for cost benefit
What appears to be a terrific money saving tactic could go wrong badly as handing out low quality promotional items could have a detrimental effect to your brand. Custom products are an extension of your brand identity. Your employees or customers will surely not like to get something that is cheap and tacky.
Tip: Choose cost effective items and not cheap items. We have a range of leather keychains, metal keychains, plastic keychains and full color keychains among others. If you are planning a budget promotion, our product experts can help you choose quality items within your budget.
Failing to make it colorful and unique
Choose colors and designs that complement your corporate theme to make it stands out. Marketers employ promotional items to make their first impressions the best. We offer free artwork assistance to make sure that the logo items turn out the way you expected.
Tip: Seek professional help in making your artwork the best.
Now that you know the pitfalls to watch out for while ordering custom gifts , you can look forward to a successful promotional campaign.