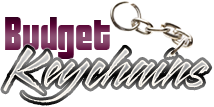 Key Chain Flashlights – Product Spotlight
Posted by admin
Posted on September 9, 2016
Keychain flashlights make one of the most popular promotional items that offer the best value for money for the marketers and the best utility for customers. Items that bring together more features have always been popular among recipients and that is precisely the reason why flashlight keychains are popular. Hand out a source of light and a tag for their keys to make them feel safe and well assured wherever they go. The best part is that the logo and message imprinted on these will get the well desired portability and exposure too.
Tradeshow staples
If you are looking for a custom item for your upcoming tradeshows or fairs, flashlight keychains will make a good choice. These logo items are something that your recipients can actually use and wherever they go, your brand will follow them to create countless impressions.
As mailer items
Our flashlight keychains are sleek and lightweight, which makes it a great choice as mailer items. Imprint your logo and artwork and every time your recipients use their keys on these or light the way for a group of their friends through the dark, people will surely ask from where they got such useful items and your brand will get a valuable reference.
Keychain lights are a subtle way to get your company name into the hands of your customers without any obvious sales pitch. Your recipients can effortlessly represent your brand by simply carrying these daily use items with them. These logo items can be used as employee gifts, store promotion gifts, tradeshow handouts and more. The best part is that these cute giveaways can be even handed out in random to strike up conversations any time anywhere.
As business cards
Did you know that flashlight keychains can double up as unique business cards for your brand? Every time you hand out these logo items, your recipients get your contact information right at their finger tips. Next time when they need to avail any products or services similar to yours, they know where to find you!
Here are some of the popular flashlight keychains that can be considered.
Whistle light and compass keychains : Hand out the 3 in 1 advantage of personalized whistle, light and compass key chain, which will also make a portable billboard for your brand. This light and compass key chain makes a wonderful gift token during safety shows, tradeshows, in-store services, camping, corporate picnics, festive sales driving, family get together events, etc.
Shark Shape Flashlight With Bottle Opener Animal Keychains These logo items are not just a handy light source and a keychain but a bottle opener as well. So next time when your recipients need a perfect party popper that will get them through the late night party hours, this could well be the choice. This will make a perfect gift during tradeshows and community parades and can be used to promote seafood related businesses.
Browse our collection of flashlight keychains to choose the ones that suit your promotional theme or should you find it overwhelming, let us help you choose the best options.