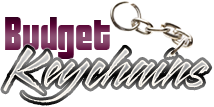 How Promotional Keychains Help You Grow Your Business
Posted by admin
Posted on October 12, 2020
Promotional keychains are fantastic handouts to grow your business and make your brand popular. Businesses often use several promotional strategies to spread and expand their business. Promotional keychains may not be unique gifts but these make popular ideas to take your business to another level.
Customize promotional keychains only for you – the way you wish by getting your message, artwork or image imprinted on these everyday items. Custom keychains stand out of the crop for being unique; your recipients will be excited to get these keychains that are one of its type.
Here are some solid reasons that make keychains a great promotional item
Practical
Promotional keychains are useful everyday items that people need.  Get it customized with your message and logo to literally get your logo right into the hands of your audience. Every time they use these imprinted keychains to take their keys, it will make it easy for the audience to remember about your company.
Keychains hold the rare distinction of being high visibility brand reminders that always remain in plain view of your audience.  While conventional advertisements like billboards or flyers have only a very short shelf life, keychains  are well retained and continue to make consistent brand impressions for a long time to come. In fact , most people don't even change the keychains they are using once they develop an affinity with that model.
Easy to distribute
Light weight and compact, keychains are easy to employ in any promotional plan. Whether you wish to use it as mailer gifts, tradeshows swag or point of sales gifts, these logo items will fit your bills. Save on postage charges and warehouse expenses when you have these light weight highly useful custom handouts like keychains.
Fun to customize
Custom keychains can be designed as per your needs and requirements. Get your logo and message imprinted on keychains to make it interesting. Think of fun quotes, call to action messages or inspirational  taglines to make it  unique  to your business.  Your employees and clients will feel proud to flaunt  these exceptional keychains that not many other have and show  their support to your brand.
Choices galore
Choose from a wide range of sizes and shapes including metal keychains, leather keychains , plastic or acrylic models among others. If you are looking for a novelty twist for your keychains, consider interesting models like bottle opener keychains, flashlight keychains, tape measure keychains and more.
Themed keychains will give you a lot of creative scope to make it align with  your promotional theme. For instance, if you are planning a cycling race, these bicycle shaped bottle opener keychains will make a great handout to spread the word and get more people into the trace.
Are you planning to make keychains your logo items? Share your ideas with us on our facebook page.