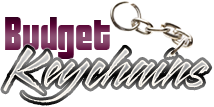 5 Reasons You Need To Include Custom Keychains In Your Marketing Mix
Posted by admin
Posted on October 9, 2020
Do you think keychains look like a rudiment from the distant analog world in this robotic age? You could be in for a huge surprise.  Key chains continue to be the trusted way for people to organize their keys and stay safe. Most people find it more relevant than technology driven security systems
Still on fence? Here are some of the other advantages of custom keychains that you will find interesting
Budget friendly
keychains are ridiculously cheap; so if you need to stretch your promotional dollars, look no further than these logo items. If you are  on a modest budget or planning a massive mailer campaign or door to door publicity, keychains will make great handouts to consider.
Options galore
 Keychains are available in various models and colors. You can easily match it with your event color theme or the event itself. For instance if you are promoting your golf club, these golf tee  keychains will make a superb choice. The first glance of these logo items will give your audience a clue on what your services are!
Versatile
Keychains are popular among every genre of audience and demographics. So, if you have been unable to make up your mind on the best possible gift choices for your audience, then look no further than keychains. Afterall, everyone needs it all the time and by putting your brand on these your brand visibility will go up manifold.
Compact
If you want your promotional items to be popular, make sure that it is light weight and easy to distribute. It will make it easy for your recipients to carry it and use more often. When you have light weight handouts like keychains, you are rest assured of the ultimate portability and brand exposure.
Well received gifts
Keychains hold the rare distinction of being a promotional gift, party favor, holiday gift bag item and a lot more. So, if you are looking for a perfect gift to be distributed among friends, loved ones, business associates, keychains  could well be the best choice.
More than most other forms of logo items, promotional keychains has a long shelf life. It sits with consumers for a prolonged period of time and your audience will be thankful to your business for handing out something that they need the most and cant get enough of!
Intrigued? Try combo models like flashlight keychains or bottle opener keychains to pack a surprise for your recipients. Your logo imprinted on these will enjoy a dual exposure on these dual utility gifts. Apart from being the hottest conversation topic in town, these keychains may even make collectibles and a lasting reminder of your event.
How do you plan to make custom keychains your promotional items? Share your thoughts with us on our facebook page.
Share and Enjoy