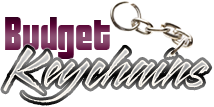 How Promotional Keychains Bring People Together
Posted by admin
Posted on September 22, 2020
Popular custom gifts like keychains not just promote the brand but create oneness among the audience and boost social interaction.  It is a great way for marketers to get their prospects engaged with their brand through a light hearted dialogue.
It is amazing how custom gifts offer the possibility of understanding or relating to each other and to be part of their social causes. Non profits and community organizations have been exploiting the popularity and high utility of keychains to get their message across far and wide and enhance donor support and volunteer participation.
The acts of giving and receiving gifts are proven ways to create lasting bonds of understanding between people. These tangible giveaways will make a lasting reminder for brands in this digital world of short lived and fleeting email communication and online  thank you messages.
The versatility of custom keychains makes it a true winner in all promotional contexts. Custom keychains can be used to announce product launch or spread the word of your holiday sales. It will surely drive up the footfalls of your stores and ensure word of mouth publicity for your campaign. Compact and light weight, custom keychains are easy to distribute and store as well. Whether it is as tradeshow swag or mailer items or gifts that are dropped at  your recipients places, no matter how you wish to  make use of custom keychains in your marketing mix, you will enjoy the ultimate freedom and flexibility.
Handing promotional merchandise is a crucial part of relationship building. How easily it will give a human face to your business promotion is hard to believe.  Not only does the right promotional gift item tell your audience about your company but will remain as a tangible reminder of the strong relationship that has been made!
High utility gifts like keychains make an emotional connection with your audience and even create a bond  between the otherwise unconnected groups of people. For instance, sports themed keychains make a great talking topic among the sports lovers.  Sports indeed reduce the distances between minds and you will be surprised how  people who hardly know each other before will  have a strong bonding one they share the common ground of keychains. It makes a great way to show their passion for sports, to cheer on their home team or even to raise funds for the booster clubs and community sports days.
Choose from a wide range of custom keychains, which will help you to strike a rapport between your audience and bring people together by offering a common topic that they love to talk and discuss.