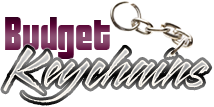 How Imprinted Keychains Cover All Promotional Bases
Posted by admin
Posted on September 23, 2020
Custom keychains have always been an ideal addition to your marketing armory for its high utility and popularity. Today, there are many combo models in custom keychains that can perform various other functions apart from holding the keys of your recipients.
Check out some of these combo keychains models that will make a value added gift for your audience while ensuring more mileage for your brand promotions- all this at one time investment.
Bottle opener keychains
 Handy to not just carry the keys but to pop the top of bottles, bottle opener keychains are incredibly popular in party circuits' and everyday life alike! Choose from various colors, shapes and price rates that will make it easy for you to hand pick a model that perfectly syncs with your promotional theme.
Planning a sports themed event? These bicycle shaped keychains will make a great choice. There are a lot more options for every sport and event, which will help you to discover exactly the right style which will create the right impression with clients.
Flashlight keychains
Having a source of light every time your recipients carry their keys will indeed make them feel safe and reassured. Choose custom flashlight keychains in various interesting shapes and colors to match your brand colors or budget. It is interesting to note that these innovative keychains hardly look like traditional keychains, which in turn will increase the desirability of these logo items. Customize these with your logo and message to make it a strong reminder of your brand.
Tapemeasure keychains
In today's world where DIY community is growing like never before, custom tape measure keychains make a smart giveaway to introduce and popularize your brand. Whether it is to measure their kitchen cabinets, garden hedge or something else, your recipients will never miss your message imprinted on these handy tools that make a welcome addition to the maintenance tool kits of every home or office.
Marketers can create a sense of nostalgia through simple handouts like keychains that may stand out in the digital world and tech giveaways. Often simple and functional handouts like keychains enjoy a great fan following even today. Well, that is one more solid reason for you to put your promotional dollars on these modest  promotional giveaways that will never fail to work for your brand. Browse our complete line of custom keychains to choose a model that matches your needs.