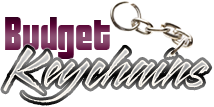 Custom LED Keychains – Light Up Your Branding On A Budget
Posted by admin
Posted on September 21, 2020
 Here comes a promotional product that is not just highly useful but will also light up your brand – literally! Flashlight keychains are the ultimate crowd pleasers in budget promotional items. Offered in various shapes, these keychains will put your brand on a spotlight with its light up feature.  Get your logo, mascot or message on these interesting novelty keychains and get ready to get spotted big time not just during day but after sundown hours as well!
Simple, easy to use yet innovative, these keychains present a strong branding opportunity  for the marketers while also providing the recipients a useful LED light source which lasts for years. Unlike ordering an off the shelf keychain, you can get exactly what you like in these unique custom products. Choose from various models at virtually every price rate, place your logo and message and Voila you have one of the most popular handouts in town! Custom made gifts are special as these cannot be sourced from anywhere else and will make a great reminder of your brand.
Your recipients will indeed appreciate these thoughtful gifts that will light up their way and carry their keys all at once. The dual functionality of these keychains will ensure double brand exposure at the cost of one. These great value gifts have a real use for everyone, which makes these well retained handouts. Next time when you are looking for a custom gift that combines marketing value with user appreciation it's hard to go past LED keychains
Now that you are besotted with these multi tasking wonder gifts, here is  a quick list of some of the popular models that are hard to resist.
Poker Flashlight Keychains It is a delightful way to promote your casino or club and these keychains make a fun toy that doubles up its utility. Easy to carry around, these sleek keychains will make a great marketing item in tour promotional mix. Starting at prices of just a few cents, it will take your message far and wide without breaking budget. Are you ready to place your bet for these popular keychains?
Aluminum Keychains With LED Light: Keychains are something people carry always though they may not carry their flashlights as often. Now your prospects will have a flashlight right on their finger tips every time they carry these combo keys for the unexpected blackouts and emergencies. Your logo and message imprinted on these high utility gifts will get a lot of attention.
Looking for more interesting models? Browse along and choose a model that matches your needs.